Ellijay Outdoor Activities and Events
Looking for something to get your blood pumping? If you are competitive or just like staying in shape, Ellijay is host to multiple renown outdoor activity events. Get involved with the local outdoor activity community with this list of events!
Cross Country/5k races and events
Test your endurance in our annual 5k races! Join the local community in the celebrated 5k races including Run for the Son, Cartecay Wine run, Run the Cohuttas, Three Rivers, and the Bearhoti Trail Fest! Click on any of those links to find out how and when you can get involved!
Run for the Son 5k – May 7th, 2022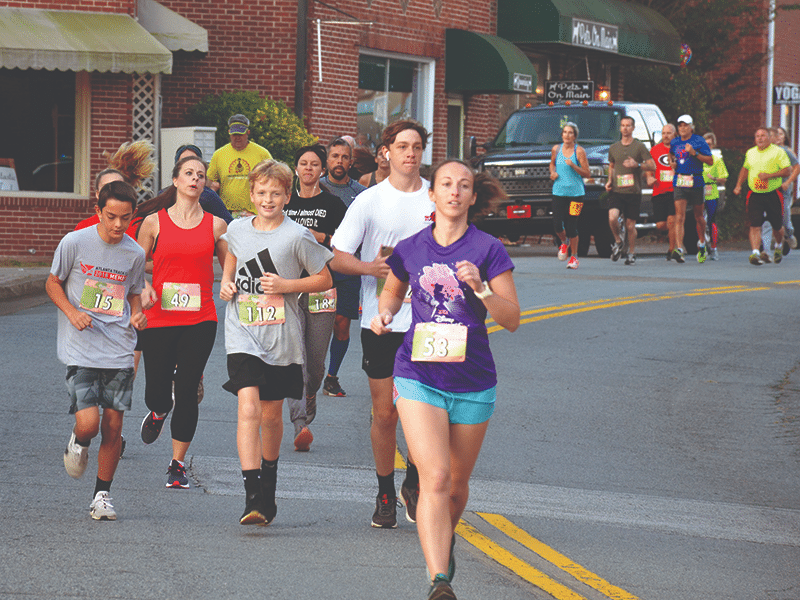 Run for the Son is a fundraiser for the local Christian Learning Center. They use the money to build and maintain their ministry so they can teach the students of Gilmer High School about God.
"Our race is a beautiful, paved course which weaves by local landmarks like Harrison Park, Ellijay First United Methodist Church, and Historic Downtown Ellijay. If 5K races aren't your speed, we also offer a one-mile Fun Run portion of the race before the 5K step off and a Tot Trot dash where every kid's a winner."
See event details: https://downtownellijay.com/events/run-for-the-son-5k/
Cartecay Wine Run 5k – Apr 2, 2022 – Saturday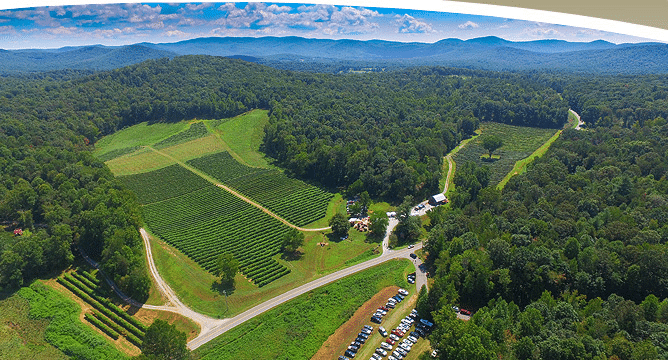 If you love running/walking and wine then this is the run for you! The Cartecay Wine Run is a run that displays their unbelievable scenery. Cartecay vineyards and Appalachian mountains are sure to make you fall in love with this run. Don't forget about the wine! This 5k offers amazing wine grown from our local grape vines.
See event details https://downtownellijay.com/events/cartecay-wine-run-5k/
Run the Cohuttas – June 5, 2022

Run the Cohuttas is a dreamlike run through the wild Cohutta mountains of North Georgia. If you want breathtaking views, and fresh mountain air this is the race for you!
"Run the Cohuttas has been determined to make a positive impact on the local trail and ultra running community and the trails of the Cohutta Mountains of North Georgia. We put on events to benefit the trails, and we work on trails to benefit events and the trail community as a whole."
THE RABUN HALF MARATHON
This 11.5 ish mile course takes you on 4 miles of pristine single track, crossing 14 foot bridges over creeks and small waterfalls. You will summit Rabun Bald, the 2nd highest point in Georgia, and enjoy the 360 degree views overlooking 3 states.
You will tackle some killer downhill vert and then visit two, with an option to see a third, beautiful waterfalls before finishing.
Bearhoti Trail Fest Event – April 15, 2022

Bearhoti Trail Fest is your all in one deal! They host numerous outdoor activity events on the Cohutta trails including running, walking, nordic walking, dog run, wheelchair, cycling, mountain biking, obstacle course races, triathlon, bike and run, duathlon, aquathlon, aquabike, swimming, swimrun, and Orienteering.
"This 3-day event is meant to challenge and reward you. There are multiple distance options across three days, pick one or make a weekend of it! You'll do some solid mountain climbing, fantastic downhill shredding, see incredible views, play in creeks and waterfalls, and see Georgia's largest tulip poplar tree!"
See event details: https://downtownellijay.com/events/bearhoti-trail-fest/
Three Rivers – June 20th, 2022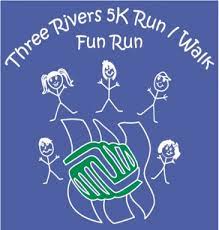 If running in between mountains isn't your thing, then you should try the Three Rivers 5k run! This course is completely flat and fantastic for beginners!
"The Three Rivers 5K is presented by the Boys and Girls Club of Gilmer County in Ellijay, GA. The course is a double loop on the super flat fitness path that runs along the river. Proceeds benefit the Boys and Girls Club of Gilmer County."
See event details: https://downtownellijay.com/events/three-rivers-5k/
Whether you're local and staying in shape or a visitor looking for some adventure these runs are unforgettable. Come stay in Ellijay, make your base camp and go for gold. Eat, sleep and run like there is no tomorrow.