North Georgia Wineries & Vineyards
BEAR CLAW VINEYARDS
2281 Tennis Court Road
Blue Ridge Georgia 30513
706-223-3750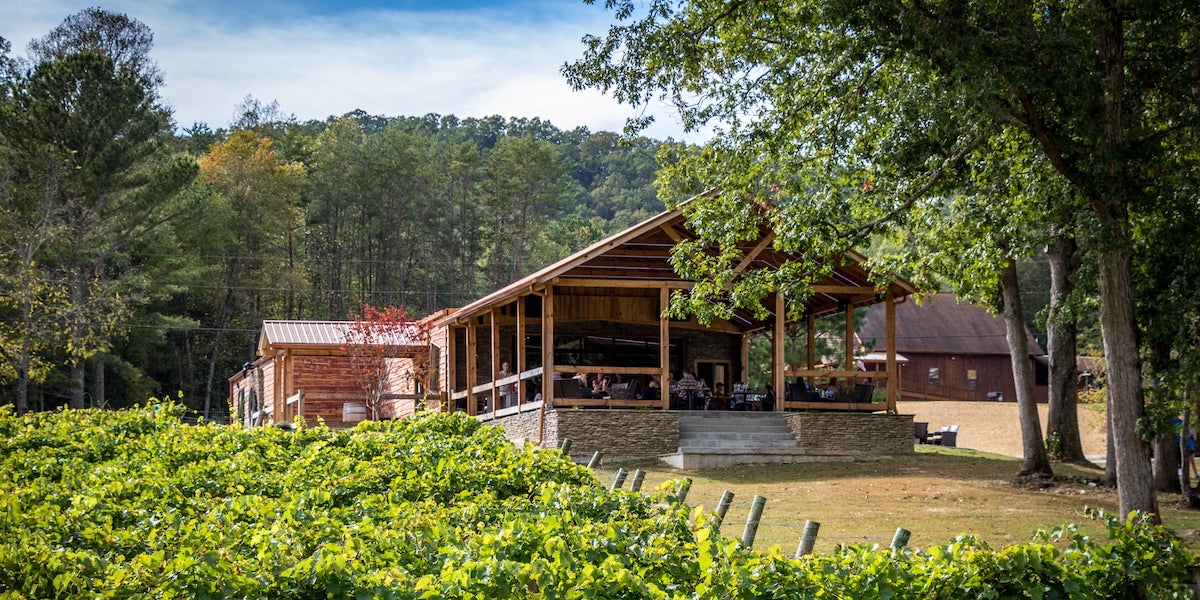 At Bear Claw Vineyards, the vibe is relaxed and the views are restorative. Whether you're looking to sip your wine while lounging by the fire pit or playing a game of corn hole, there is something for everyone. Located in Blue Ridge, GA about 30 minutes from Downtown Ellijay, Bear Claw Vineyards was created on a foundation of high-quality wine and a laid-back aesthetic. On Saturdays from 3pm-5pm you can sign up to take part in the wine bottle painting class and enjoy your wine while creating a take-home keepsake.
Open hours:
Open Sunday – Thursday 12pm – 6pm
Friday & Saturday 12pm-8pm
---
CARTECAY VINEYARDS
5704 Clear Creek Rd
Ellijay Georgia 30536
706-698-9463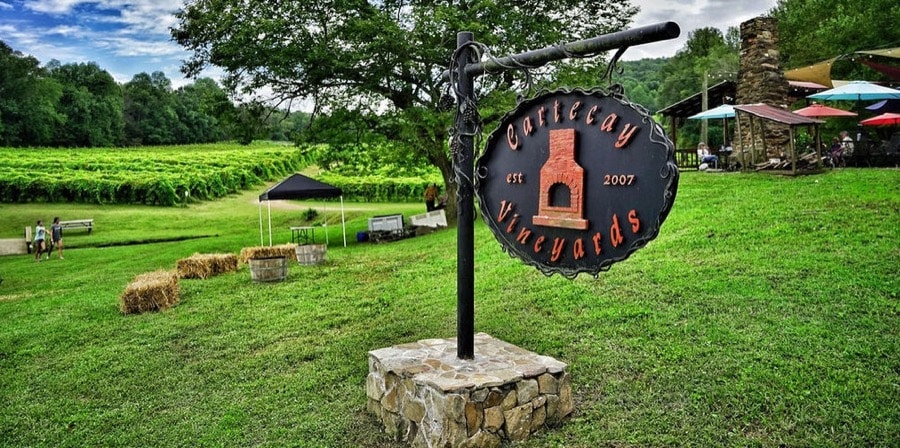 Located on an old farm that dates back to the 1890's this quaint North Georgia vineyard is only 15 minutes from downtown Ellijay. The vineyard offers 9 wines to include a crisp Vidal Blanc, a softly sweet Chimney Blush and a big bodied Merlot. The vineyard's Tasting Room is located in the farm's original barn that was refurbished and includes many of the barns original wood and charm. An outdoor Chimney Patio is a great place to sip your wine while enjoying the outdoors and when the weather is good you can expect live music! Want to do an event here? The Tasting barn has a private loft area that can fit up to 45 guests. The vineyard is also a beautiful place to host events or a wedding.
Open Hours:
Open 7 days a week – 11am-6pm
Monday-Saturday Sunday 12:30-5:30pm
---
CHATEAU MEICHTRY
1862 Orchard Lane
Talking Rock Georgia 30175
706-502-1608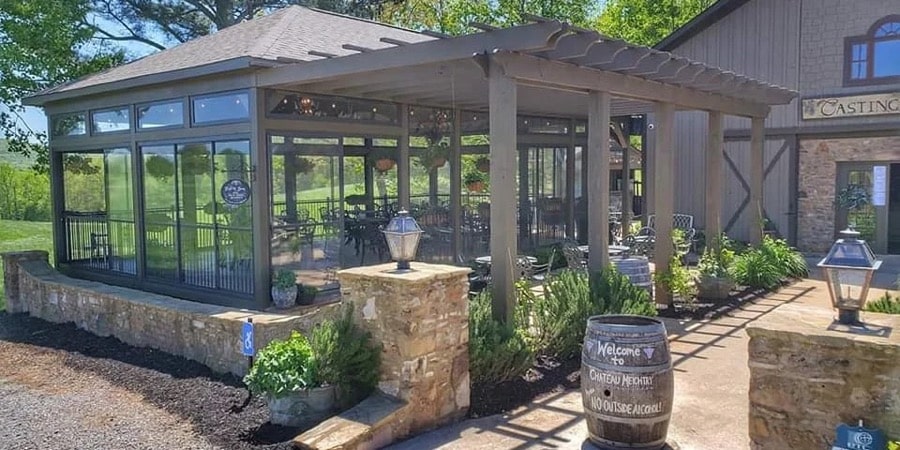 Nestled into the foothills of the Appalachian Mountains, Chateau Meichtry Vineyard and Winery is only a 20-minute drive from Downtown Ellijay. The vineyard is family owned and operated and boasts a variety of wines from a clean, crisp Pinot Grigio to a delightful Cabernet. The atmosphere is rustic and inviting; you truly feel as if you are in the foothills of a French chateau. Pull up a chair next to the big stone fireplace or grab a seat on the outdoor patio. Every Saturday from 1:30pm – 5:30pm the vineyard hosts live music for all to enjoy. Be sure to get there early as this place fills up quick!
Open hours:
Open 7 days a week 11am-6pm
Monday-Saturday Sunday 12:30-5:30pm
---
ENGELHEIM VINEYARDS
27 Lakeview Road
Ellijay Georgia 30540
706-635-9463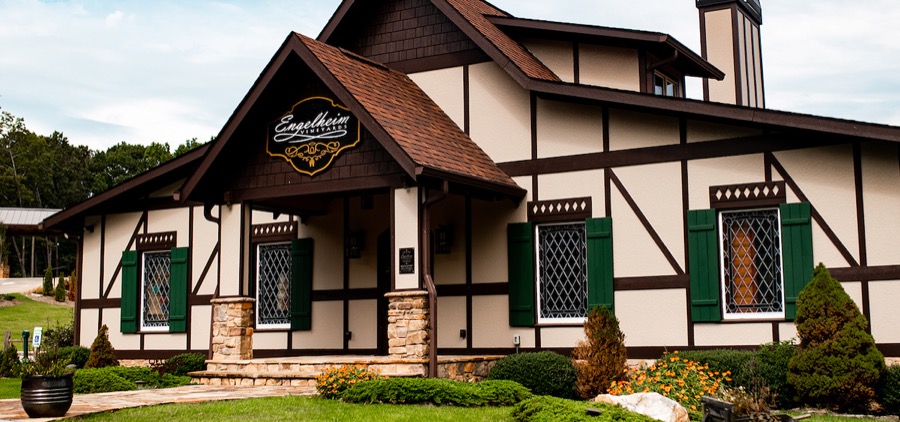 Engelheim Vineyards harvested its first vintage in 2011 and has been going strong ever since. Engelheim (German for "Angel Home") is family owned and operated and with sweeping views of the vineyard, it's an excellent place to experience the beauty of North Georgia. With 12 different varieties to choose from, you are sure to find something to tickle your fancy. And guess what? This vineyard is pet-friendly! Engelheim offers wine-pairing classes, wine-pairing dinners, dinners in the vineyard, art and music events as well as wine festivals. You can also choose to have your wedding or event here as well!
Open hours:
Open 7 days a week 12:30pm – 6pm
---
FAINTING GOAT VINEYARDS
201 Vineyard Way
Jasper Georgia 30143
(706) 692-9463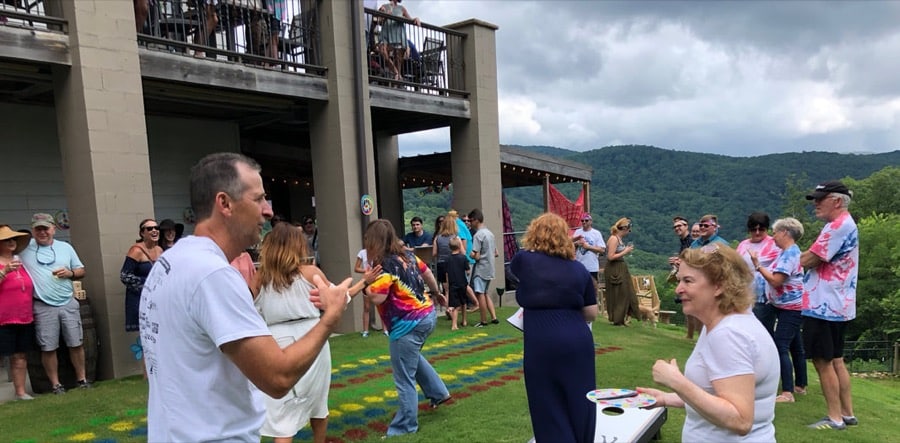 This boutique vineyard is located on the southeast side of Burnt Mountain in Pickens County, about 30 minutes from Downtown Ellijay. Picturesque views and award-winning wine make Fainting Goat a favorite among wine goers in North Georgia. With live music every weekend, a wine list complete with full-bodied reds, crisp whites and sweet blends and both indoor and outdoor fireplaces, this winery has it all. Planning an event? Fainting Goat hosts all types of events from small private dinners to weddings. Open hours:
Open Monday 12pm-6pm
Thursday-Saturday 12pm-6pm
Sundays 12:30pm-6pm
---
Grapes and Ladders Winery
2317 Hwy. 382 West
Ellijay Georgia 30540
470-416-9479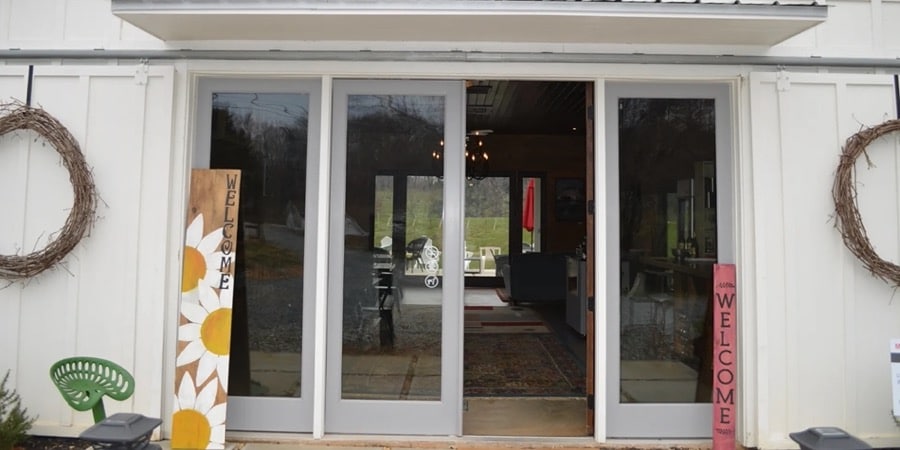 Grapes and Ladders is a family owned and operated vineyard, winery and tasting room.
---
Ott Farms and Vineyard
230 Henry Evans Road
Ellijay Georgia 30536
706-273-1891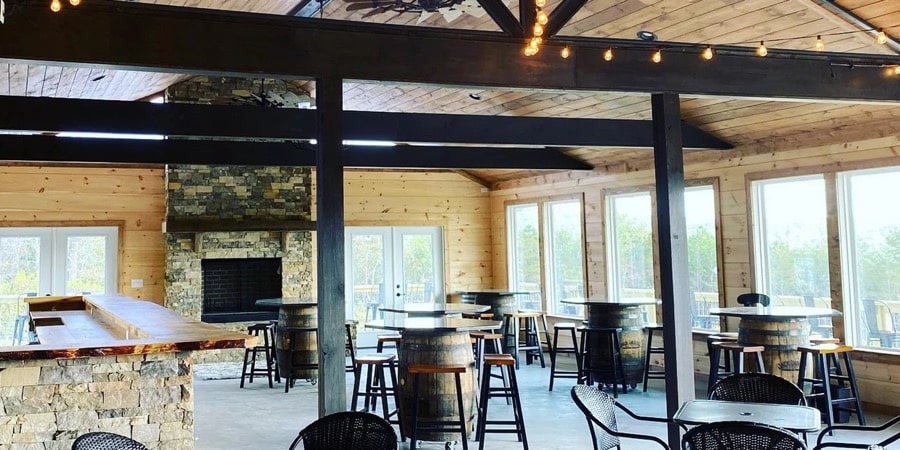 When Michael was 15 years old and got his first cow, he knew then he wanted to be a farmer. At the age of 17, he became the youngest entrepreneur in the fern (cut foliage) industry when he opened his own Fernery in Deland, Florida. Starting with 3 acres he quickly grew to 31 acres of cut foliage.
After 32 years and some life altering events Mike decided to make a change and take a ride about the country and see what the rest of the world was up to. He was soon approached by several individuals looking to get into the vineyard business. However they needed the help of a good ole Florida boy with Horticulture and farming knowledge. His skills quickly became highly sought after. He soon built Cartecay Vineyards, Engelheim Vineyards, Ellijay River Vineyard and consulted with Chateau Meichtry after injuring his shoulder helping others realize their dreams. He soon came to North Georgia Physical Therapy where Lee was working after having been injured in a car accident herself. She found helping others recover from injury very fulfilling. Mike fell for Lee instantly, however it took Lee a little longer to admit that she was smitten as well. After 5 months of physical therapy Mike finally asked Lee on a date and as they say that was that. Mike's dream of owning and operating his own vineyard quickly became Lee's passion as well.
​
Together they have built their vineyard from the ground up, clearing the land, planting plants, setting posts, running wire, hanging trellis systems, pruning, training, harvesting and finally making their own wines with the help Engelheim Vineyards and Chateau Meichtry that he stills helps with to this day. They have finally realized their dream with the opening of their Tasting Room and the production of wines from their own grapes.
---
SHARP MOUNTAIN VINEYARDS
110 Rathgeb Trail
Jasper Georgia 30143
(770) 735-1210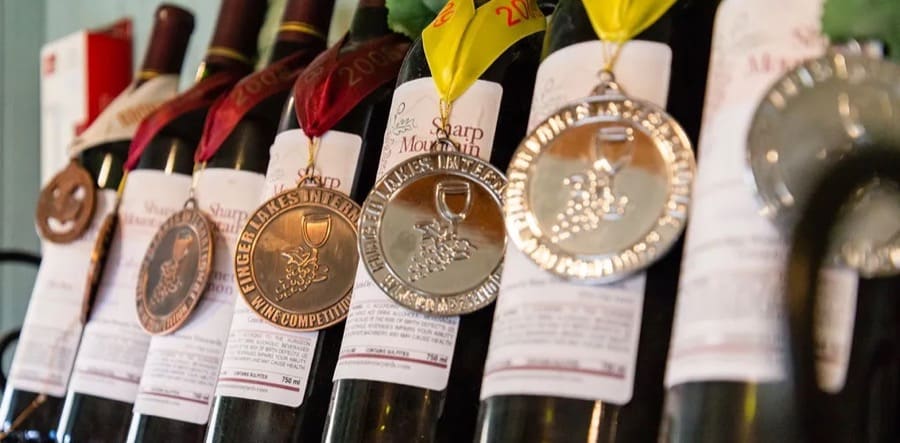 With 12 varieties of grapes and 15 different wines available for tasting and purchase, Sharp Mountain Vineyards has one of the largest selections of wines of any of the vineyards in North GA. Located 40 minutes from downtown Ellijay, wine-goers are encouraged to bring their own picnic to enjoy while sitting at the Pavilion listening to live music and sipping wine. Weddings are done here too!
Open hours:
Open Friday & Saturday: 12pm – 6pm Sunday: 12:30 pm – 5pm
---
Your Ellijay business not listed in the Directory??