Event venues
in downtown ellijay
With never-ending mountain views and lush greenery at every turn, it's no secret that North Georgia is a hot spot for weddings and events. Whether you are looking to capture beautiful moments in your life with a simple and rustic ambiance or something more upscale, you are sure to find the perfect place for your event in Ellijay.
DEEP SOUTH FARM
877 Mulkey Road
Ellijay Georgia 30536
(706) 635-8865
Website

Deep South Farm sits on over 30 acres of mountain land and is easily one of North Georgia's most popular wedding venues. At just over an hour North of Atlanta, the location is captivatingly beautiful and convenient! Complete with a 3500 square foot open-air barn, 3.5-acre lake and beautiful oak trees, this venue really does have it all.
Available April through November.
---
SUMMIT FARM WEDDINGS
221 SUMMIT DRIVE
Ellijay Georgia 30536
(706) 889-7948
Website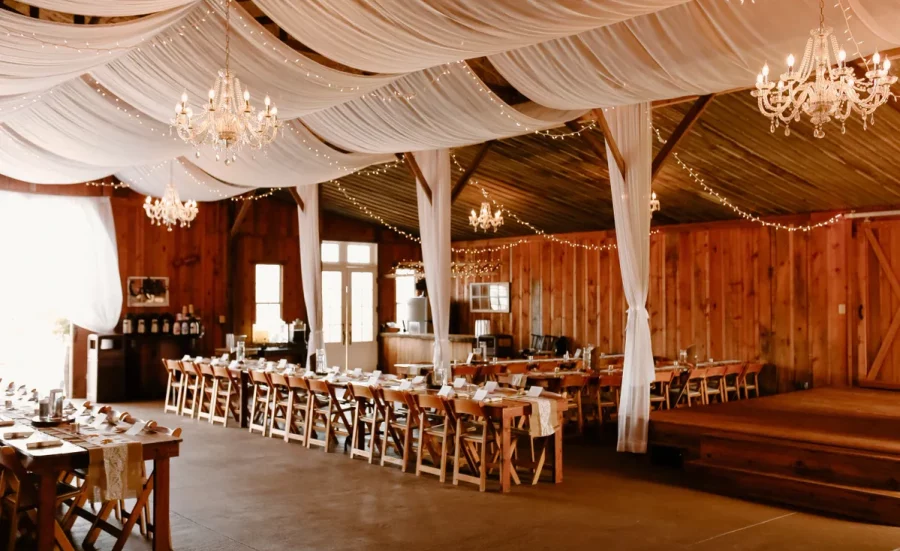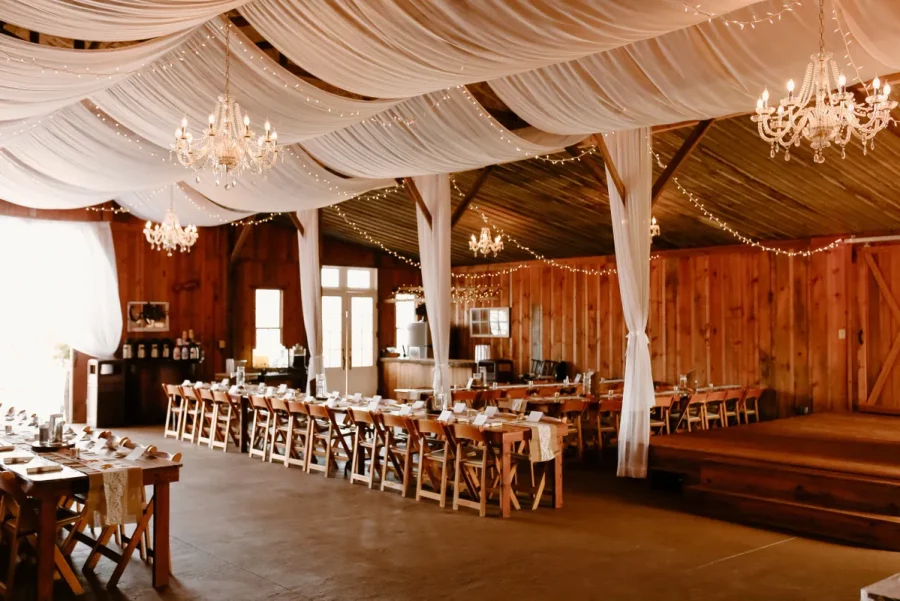 Summit Farm Weddings is perfect for the couple looking for a farm-style wedding at an affordable price. The venue is family owned and offers church pews overlooking the scenic mountains as well as a large barn for the reception hall or indoor wedding venue. With a stage, dance floor, and rustic style, it's ideal for a variety of options rain or shine!
Available all year-round.
---
THE ORCHARD BARN
3379 Tailscreek Road
Ellijay Georgia 30540
706-889-3668
Website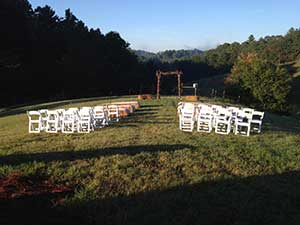 This rustic venue is a part of The Red Apple Barn and with its beautiful valley and hillsides, it makes the perfect backdrop for any social function. From weddings to family reunions, the 100-acre farm is truly a blank canvas and the perfect place to gather with loved ones.
Available April through November.
---
For more wedding and event venues, head on over to the VINEYARD section of our website.