Places To Stay
in downtown ellijay
Escape to the Mountains
LIVIN' THE GOOD LIFE
There's something about living the small-town life that is akin to a sigh of relief. It's hard to put your finger on what it is, maybe gravity doesn't pull as hard in North Georgia. Don't know, just be assured it is there.
Best Western Mountain View Inn
43 Cossawatte Drive
East Ellijay Georgia 30540
706-515-1500
The best modest hotel in the area! WiFi, complimentary breakfast, and a lovely indoor saltwater pool! This is a great go-to for a mountain vacation with the family or an even better couples weekend getaway! Close enough to enjoy all that downtown Ellijay has to offer with its shops and dining! Come see us soon!
---
Blue Sky Cabin Rentals
61 Maddox Circle
Ellijay Georgia 30540
888-941-6126
Serving Ellijay for the past 15 years!
---
Bobcat Cabin Rentals of Ellijay
Ellijay Georgia 30540
Bobcat Cabin Rentals of Ellijay has a nice new website. The river cabin is a great place for a honeymoon or vacation getaway but they also have 3 cabins situated on 9 acres so you can plan a family reunion or club gathering. There is plenty of room to pitch tents and endless trails for hiking. If you are planning a visit near Blue Ridge Georgia then you should plan your next stay at Bobcat Cabin Rentals.river cabin
These unique rustic 2 bedroom cabins are situated on property that borders the Chattahoochee National Forest. There is 700 feet of creek frontage too. You won't want to leave once you get a taste of the peace and tranquility just waiting for you on your next trip to the North Georgia Mountains.
---
Comfort Inn And Suites East Ellijay
234 Highland Road
Ellijay Georgia 30540
706-515-6000
When enjoying downtown Ellijay and all it has to offer this hotel is perfect for your weekend getaway. Comfort Inn offers free WiFi, complimentary breakfast, and most of all, an indoor pool! Bring the family and be cared for by a friendly staff! Enjoy!
---
Coosawattee River Resort
634 Beaver Lake Dr
Ellijay Georgia 30540
706-276-1060
This is a real North Georgia mountain getaway. Resort offerings with rustic quarters include multiple pools and outdoor activities! The Resort includes private relaxed riverside views. Come and rock on the porch with your sweet tea and enjoy the quiet found only here. Even though this feels world's away it is minutes from downtown shopping and dining. This is your perfect North Georgia Mountain experience!
---
Dragonfly Dreams Luxury Cabin Rentals
165 Trails End Summit
Ellijay Georgia 30540
866-931-8224
---
Ellijay Inn
92 S. Main St.
Ellijay Georgia 30540
706-276-1861
---
Ellijay River House B&B
128 River Street Ellijay
Ellijay Georgia 30540
(770) 883-3797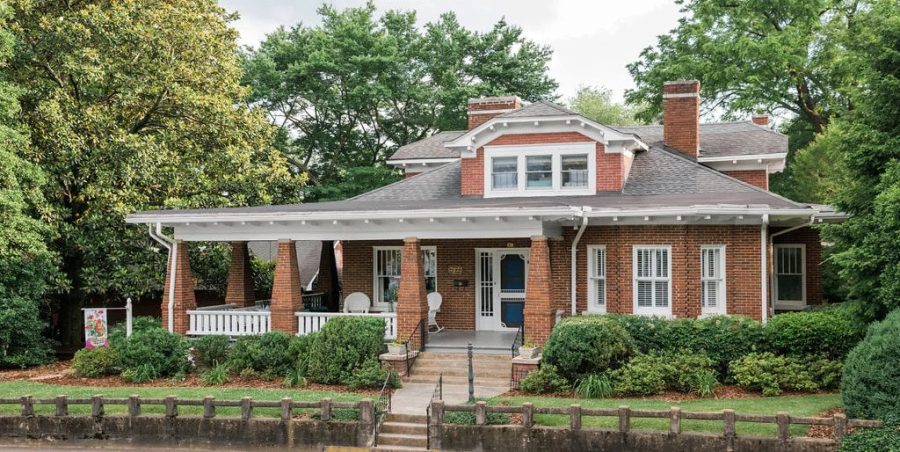 Karen and Keith Kreager purchased a cabin in Ellijay on 75 acres several years ago. Being in the corporate world in Atlanta ,the cabin gave them a weekend place to relax and get to know Ellijay and all it offers.
Fast forward to a few years later they are out to dinner at River Street Tavern…one of our favorite downtown restaurants!
The story goes they were at the bar and beside them was a real estate brochure.
A vintage brick home built in 1915 was featured and was brand new on the market!
It was literally five or so houses from the tavern on River Street. I don't know quite how many cocktails were consumed ,but before dinner was over they made an appointment to see it the next day.
And the rest is history! Within a matter of weeks Karen and Keith were proud owners of a bed and breakfast in historic downtown Ellijay. The house needed a lot of love and attention but the layout was perfect for them to have a private residence and be the keepers of the Inn.
It was a daunting task as the house had not been touched since the early 1980s. They knew professional help was needed and wanted to work with a local design team.
So along came Artful Ellijay which was also in it's beginning stages.
The transformation was not only the selection of colors, rugs, furnishings and accessories but a few remodeling projects including the addition of two brand new bathrooms in the upstairs area. There are a total of 4 rooms available each with its own bath.
Within a matter of months it was all polished and looking very much like an updated inn while retaining its charm and character.
The location to downtown Ellijay is absolutely perfect. It is a quick walk to shops and dining and Karen and Keith have hosted a lot of very pleased folks in the past 2 1/2 years.
We highly recommend making reservations in advance as they have become a real destination in Ellijay. They are delightful and are the best hosts anyone could imagine and Keith prepares a delicious breakfast!
Please go to the website Ellijay River House and see photos and comments about this lovely vintage home.
Plan to visit our lovely city soon and when you do you might consider staying at the Ellijay River House. Hope to see you there.
---
Mountain Resort Cabin Rentals
50 Tivoli Ct
9858
Ellijay Georgia 30540
706-276-2116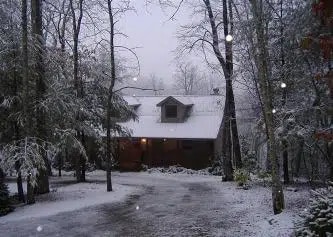 Mountain Resort Cabin Rentals has a number of cozy cabins for rent at both the Coosawattee River Resort and Forrest Creek. If you are planning a vacation to the North Georgia Mountains in Ellijay we offer a wide variety of vacation rentals.
Because we are only an hour north of Atlanta you can plan a nice weekend getaway from the suburbs year-round. All cabins are privately owned, fully furnished and ready to help your create lasting memories. Most of the cabins are pet friendly and have hot tubs and Internet access too.
---
Stratford Motor Inn East Ellijay
79 Maddox Circle
East Ellijay Georgia 30540
706-276-1080
The Stratford Inn offers a business center for the traveler who is on a working vacation! The Inn has a famously friendly staff and offers free WiFi, complimentary breakfast, and an outdoor pool! You must check out the Inn when heading to the mountains for your long overdue getaway! Your comfy room awaits you!
---
Stressbuster Cabin Rentals
P.O. Box 1764
Ellijay Georgia 30540
(404) 791-4388
---
The Ridge at Harrison Park
548 McCutchen St.
Ellijay Georgia 30540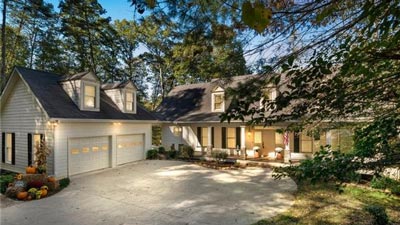 Very rarely does an opportunity like The Ridge come along. Walking distance from Downtown, views of Harrison Park or the serenity of beautiful wilderness await those who seek primary residence or a second home.
---