Blog Contributor: https://www.linkedin.com/in/cawilliams819/
Whether you're planning a quick trip to get out of metro Atlanta for a few days of exploration or you've lived in the area for years and know the area like the back of your hand, you'll be pleasantly surprised to find the plethora of retail therapy options that downtown Ellijay has to offer. One Historic Downtown Ellijay Facebook page boasts having "something for everyone," for the lovers of outdoor activities and those who prefer to pamper themselves with laidback activities alike.
Themed Souvenirs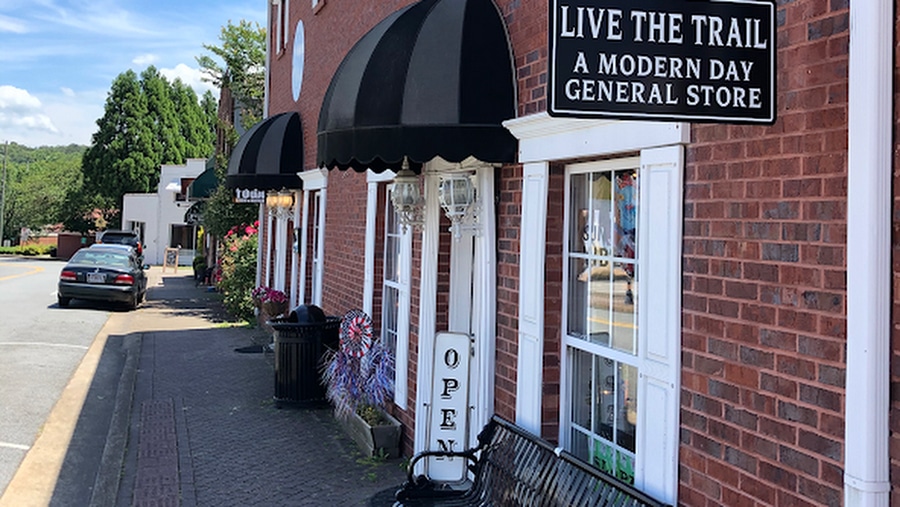 If you're exploring Historic Downtown Ellijay, you don't want to skip a visit to Live The Trail, A Modern Day General Store. Whether you're an Ellijay native, out to discover something new in the safe haven that you know and love or just in town for a short visit, discovering everything this little community has to offer, you're guaranteed to find something to use or take home that will stir up your nostalgic memories of the mountains, rivers, apples, vineyards, starry skies and fireflies that punctuate the Ellijay way of life. You can grab a t-shirt that represents all things Ellijay, or feel free to pick up a Bigfoot temporary tattoo and tote bag, to extend your memories of catching his appearance at the Holla Yella Live Music Festival. Live The Trail offers a variety of useful tools for indoor and outdoor activities like a picnic backpack to take on a hike, which could also carry the cookbook and utensils for cooking a mid-trek lunch and roasting s'mores. And if you prefer to enjoy all that Ellijay has to offer from the comfort of your home, you can find wall banners, 2D and 3D puzzles, dish towels and earthly candles reflecting the local theme. There are also toys for pet cats and dogs and wine bottle accessories for the vineyard enthusiasts living in or visiting the area.
Culinary Delights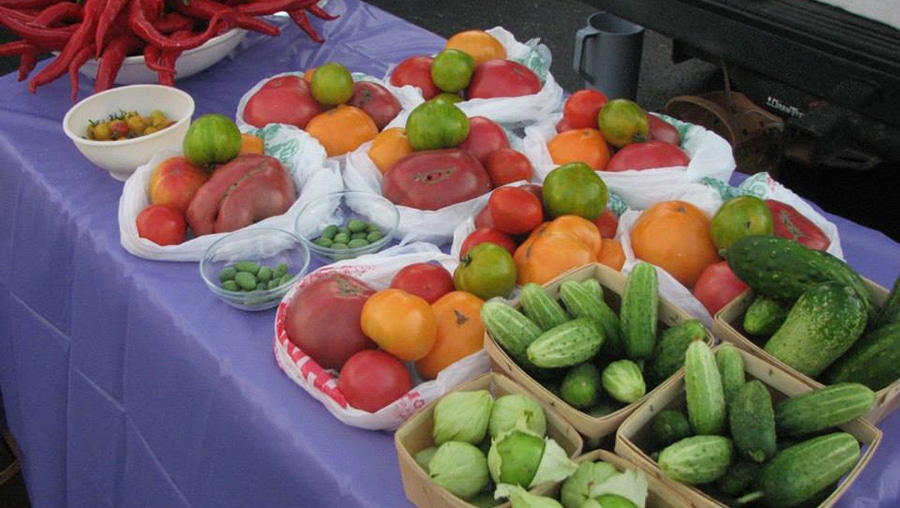 The surrounding nature alone won't be enough to nourish your soul, or your body for that matter, which is why browsing the Ellijay Farmers & Artisans Market that usually opens near the end of April each year, would be a fun and unique way to experience the variety of organic produce, handmade crafts and small batch goodies that Ellijay's most creative business owners have to offer. Located in the parking lot across from the Gilmer County Superior Court building between S. Sand Street and N. Gilmer Street in Ellijay, it has been officially announced on the Times-Courier Facebook page that the Farmers Market will open this spring on May 7th. It's the perfect time to explore the exotic assortments of chemical and GMO-free fruits and vegetables exclusively sourced from Ellijay's local family farms. And while you're downtown, you can easily spice up your family's generations-old recipe by visiting Blue Ridge Olive Oil where you can find a host of carefully selected spices and oil and vinegar pairings. The culinary specialty shop also offers items such as gourmet salts, herbs, rubs, pasta and sauce options.
Exotic Threads

Looch & Quigley has designated their location as Ellijay's tiniest store with the biggest heart, being focused on a mission to offer luxurious and encouraging apparel that enhances the value of the customer. Coining the idea of presenting a mountain town boutique experience, the store is filled with local and international brands that are guaranteed to catch your eye. You can find various pieces that range from casual attire, such as graphic tees, cozy socks and shoes, and other nature-inspired clothing. There are also fun and stylish options like bohemian-style dresses, and uniquely made jewelry and bags that could be added to an already eye-catching look.
And if you're still figuring out how to make your clothes work for you, don't forget to go hunting for some unexpected finds at Ellijay's budget-friendly, buried treasure locations, also known as thrift stores.
Eccentric Antiques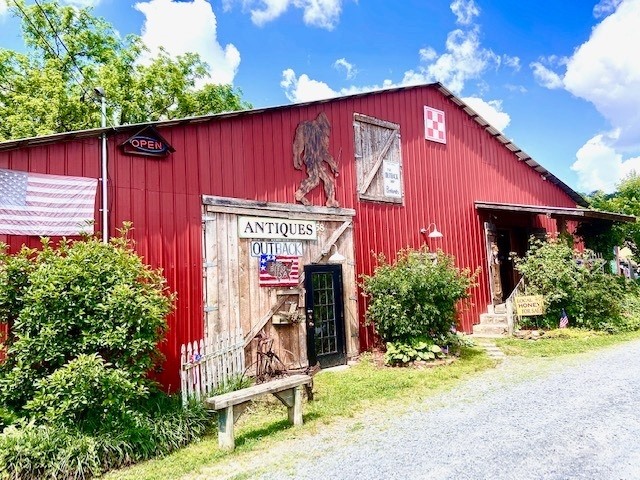 You can get lucky and find the occasional collector's item in a local thrift store, but why not cut out the middleman and directly seek out the rare items that you can only find once. Linda's Outback Antiques & More is just the place to start this search! Among the arts and crafts from local artists, the over 6,000 square feet of antique mall also hosts historical memorabilia as well as vintage furniture pieces, homely wardrobe accessories and even some modern items that have come back in style. The same can be said for Antiques on North Main. You can find heirlooms to decorate your home with various internationally sourced items such as stained glass windows or more intimate items like jewelry pieces that with untold stories of being passed down in families until being displayed in a cozy antique shop waiting to be discovered by an enthusiastic shopper with a good eye for hidden value.
Tucked in the foothills of the Appalachian mountains a little over an hour north of Atlanta, downtown Ellijay is the epicenter to finding something special to spark fond memories of time spent in the area.
References
https://www.facebook.com/Historic-Downtown-Ellijay-141620449208589/
Pamper Yourself | Downtown Ellijay
https://www.facebook.com/LivetheTrail/
Bigfoot, An Annual Ellijay, GA Favorite
Ellijay Farmers & Artisans Market
https://www.blueridgeoliveoil.com/
https://www.facebook.com/loochandquigley
Let's Go Thrifting !! | Downtown Ellijay
Linda's Outback Antiques & More
Linda's Outback Antiques & More – Home | Facebook