Apple Orchards
in ellijay
Everything Apples
You can't think of apples without thinking of Ellijay. Gilmer County is the Apple Capital of Georgia. We have really good apples. But apples aren't the only fresh food grown in these parts.   A great variety of vegetables and fruits are harvested right here. Many Growers have stores where you can see the variety they have to offer for sale.   In most cases, the orchard is connected to the store.
Ellijay is home to no fewer than eleven apple orchards, so whether you like your apples sweet, tart, golden, or rosy, you're sure to find the perfect locally-grown treat! Apples are always in season from August through November, and Ellijay is proud to host the Georgia Apple Festival every year.
The Georgia Apple Festival takes place the second and third weekends in October, drawing thousands of visitors to taste apple fritters, apple pie, caramelized apples, and more! You can't miss the renowned Arts & Crafts fair with work from over 300 artists and artisans. The festival also features the Apple Classic Auto Show, the Apple Festival 5K Road Race, and the Apple Festival Parade. The festivities are organized by The Ellijay Lions Club, the Gilmer County Chamber of Commerce, the cities of Ellijay and East Ellijay, and Gilmer County.
Here are more Orchards that we know you will enjoy!
Aaron Family Orchards
8320 Highway 52E
Ellijay Georgia 30536
706-273-3180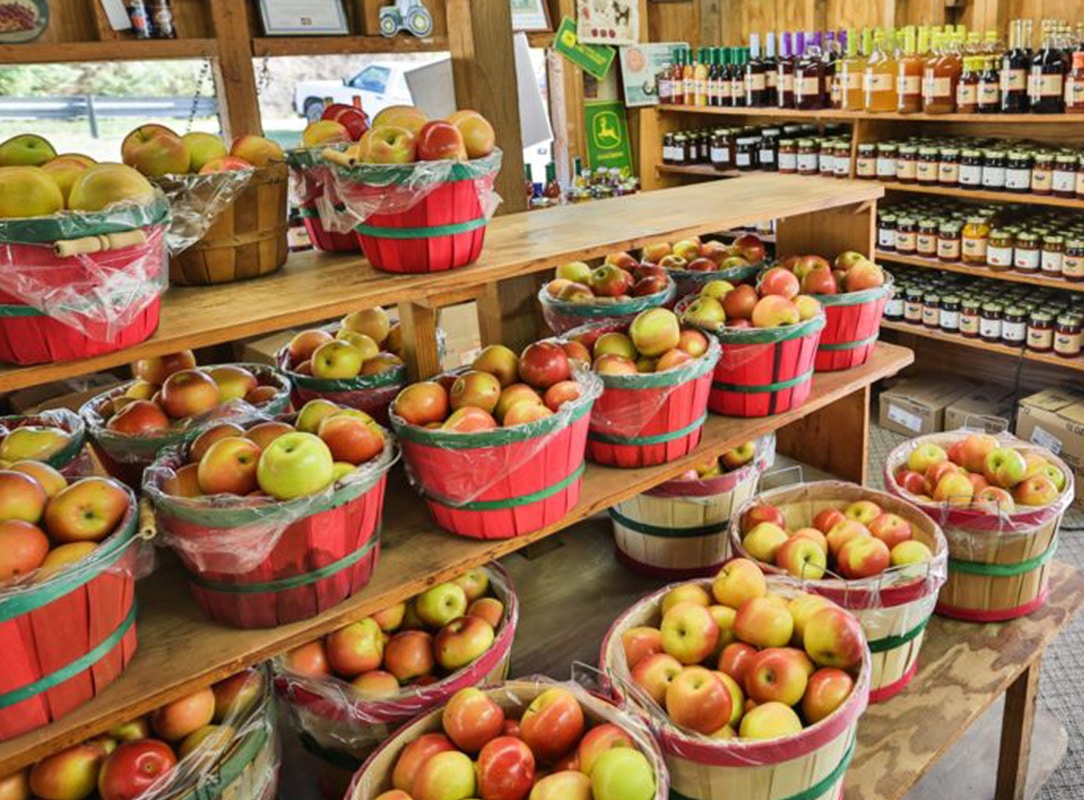 Come for the apples, but visit the goats while you're at it! Aaron's family business grows some of the best apple varieties in the Ellijay area: Gala, Detroit Red, the Rome Beauty, and many more!
---
BJ Reece Orchards
9131 Highway 52
East Ellijay Georgia 30536
706-276-3048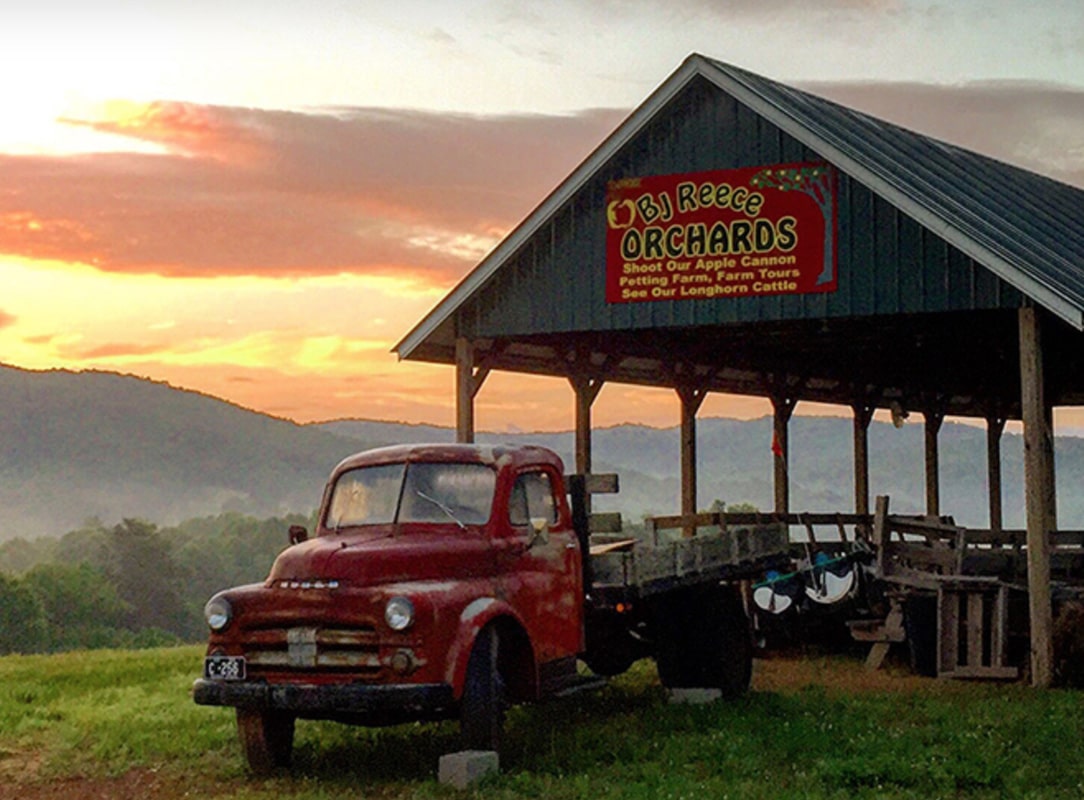 July 27-Dec 22
Monday-Saturday 9am-6pm
Sunday 1pm – 6pm
(Sunday 9a to 6p during Sept & Oct only)
---
Hillcrest Orchards & Farm
9696 Hwy. 52
East Ellijay Georgia 30536
706-273-3838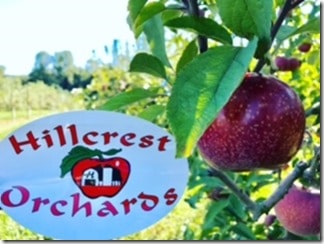 Home to the south's first Apple Tree Maze! Come on the weekend to pick your own apples. There is more fun for the whole family with a petting farm, wagon rides, a playground, bakery, and farmhouse museum. Hillcrest Orchards grows over seventeen varieties of apple, so you're sure to discover a new favorite!
---
Panorama Farm Market
Hwy 515 South
Ellijay Georgia 3054030539
706-276-3813
---
Penland Apple House
41 Talona Mountain Rd.
Ellijay Georgia 30540
706-635-5100
---
R&A Orchards
5505 HWY 52
East Ellijay Georgia 30536
706-273-3821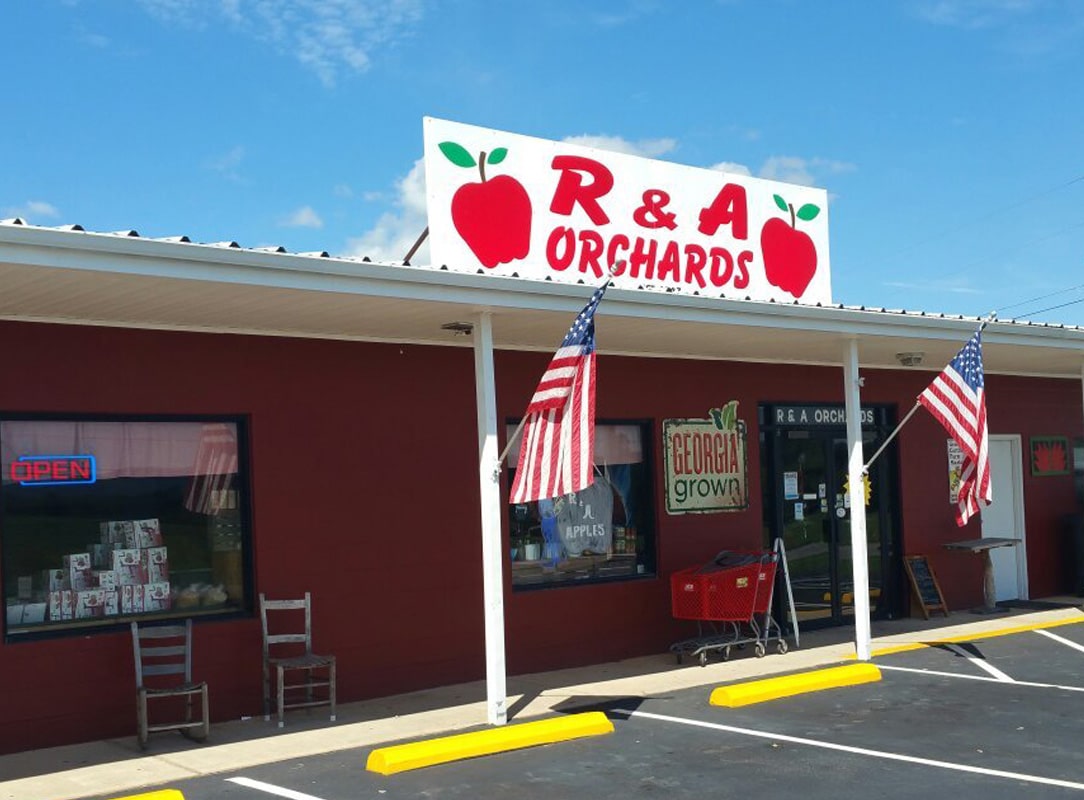 R & A Orchards is located 4.5 miles east of Ellijay in the beautiful North Georgia Mountains, this family-owned orchard and market is open year round. It's beginning dates back to 1947. 60 acres of apples, 10 of peaches and nectarines not to mention the vegetables that are grown until the first frost! This amazing orchard has lots of fresh year-round produce to sell. The best thing here is the market of delicious pies, pastries and hundreds of homemade products including jams and apple butter, the delightful staple of any orchard. Going to an Orchard is the perfect way to get the feel and taste of Ellijay!
Hours: Sunday – Saturday 9am – 6pm
---
Red Apple Barn
3379 Tails Creek Rd.
Ellijay Georgia 30540
706-635-5898
---