As we hear endlessly about Cyber Monday, we realize holiday shopping is here! This year it is more important than ever to consider helping our local neighbors and retailers….not to mention finding one of a kind treasures!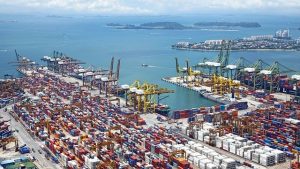 All we have to do these days is turn on the television and see endless stories about items out at sea on cargo ships that can't make it to our ports. Or containers stuck in our ports that can't actually make it to our stores.
Why have that nail biting moment when you realize that it's Christmas Eve and half of your gifts haven't arrived yet?
I know in my own personal world I saw some precious Christmas pajamas for my family and was on the verge of pushing the button to order when I realized they wouldn't be here until late January. Not so cute after the Holidays! Ugh!
I know we've all made promises in the past to support our local businesses. We've certainly seen the signs and read about what a difference it can make in the lives of local retailers… Remember the one that says don't purchase that second home for a CEO but help a local family send their child to summer camp or ballet lessons or whatever!
And even though that makes a lot of sense I know we've all gone for the easy way out. But this year let's really concentrate on shopping local and seeing the huge difference it will make in our community.
It will warm your heart to know that you are supporting local businesses and your own community! Give it a try and make shopping easy and who knows…we may give up Internet Shopping all together…maybe?
Here are a few places in Ellijay where there are plenty of opportunities to snag a great gift for your family or office parties. So grab the shopping list, grab a large coffee, and the most comfortable shoes for a walk around downtown Ellijay with a determination to get some shopping done.
Artful Metal Worx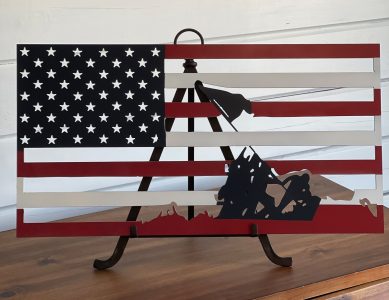 The entire town is very familiar with Artful Ellijay. The rustic red brick exterior shop sitting at the corner of Main Street and River Street housing a collection of artisan and handcrafted décor and furniture. The community is filled to the brim with creative artists and craftsmen that in the middle of 2019 Artful Ellijay opened a separate division to focus on their in-house metalwork, Artful MetalWorx. In the shop, customers will be able to see a snippet of their current metal art pieces. But taking a look at the shop's Etsy page, one will notice a larger collection of elegantly crafted metal with designs such as the American flag or the Georgian flag. And if one is inclined to adorn distant homes with these one-of-a-kind pieces, their Etsy page offers free shipping anywhere in the US. The craftsmanship and uniqueness have made their way to local businesses like Premier Pools & Spas. With 4 finishes including rainbow, camo-green, copper, and clear coat, there is no need to worry about repeat gifts. So stop by Artful Ellijay for some unique décor and cool custom metal art before they're all gone!
Blue Ridge Olive Oil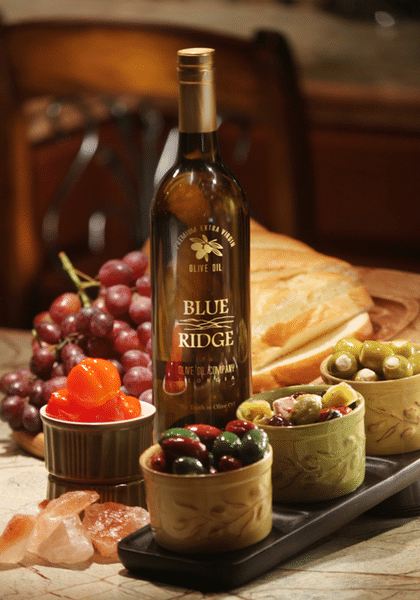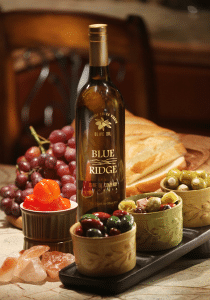 Walking around the beautiful downtown area of Ellijay, it's hard to not peek in the window of Blue Ridge Olive Oil. Peaking in these windows welcomes a world of perfectly curated spices, oils, and vinegar. 65 varieties of oils and vinegar to choose from give the consumer a great opportunity to gift the entire home with not only a variety of oils but a variety of quality options that are never a miss of a gift. Options like Wild Mushroom & Sage Oil and Olive Wood Smoke Oil, are particularly crafted to compliment a selection of homemade meals. For example, the description for the Olive Wood Smoke states the best usage are "potato salad, marinades, over poultry, in sauces such as BBQ sauce, brushed on grilled meats, with vegetables, and even pasta." For the consumer who isn't convinced that a bottle of olive oil will not be a surefire hit, consider that these bottles will help improve the quality of every homemade meal. A gift that continuously gifts every dish with subtle divinity. Savor every drop of it.
Main Street Antiques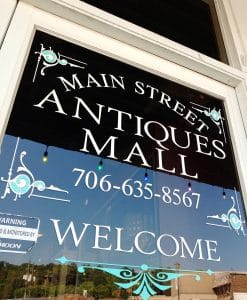 Main Street Antiques comes in to save the day for those who do not know what they are shopping for. Its eclectic mix of items not only offers the chance to purchase last-minute gifts but may even inspire the shopping list with a wide range of ideas that are still exclusive and unique to each individual. It's a wonderful trip to a store that will leave the shopper dazed and lost in different eras of time. Everywhere the consumer's eye wanders has the chance of coming across an item of rarity and history. Items such as timely book classics, replicas of 1940's Texaco gas station pumps, and classic instruments adorn the walls of this time machine of a store. The team curates every item that comes in and has restored many of the items that have been brought in store. Every item is ensured to have a value worth gifting to those lucky enough to be on the shopping list. Hosting a holiday party in the home? Decorate the home with vintage decor and wow the invitees as they gaze at items supposedly lost in time. 
A journey around Ellijay's eccentric shopping district is a great way to start the holiday season. Whether the shopping being done is meant for a select lucky few or one's own necessity, this list of local shops is meant to ensure all holiday shoppers purchase gifts worthy of grateful smiles and genuine appreciation.