Blog Contributor: https://www.linkedin.com/in/cawilliams819
Were you inspired to find a new hobby during your work-from-home experience when the COVID-19 pandemic shut down the country in 2020? Or now that you've gone back to the office, are you looking for a creative outlet to find a resolution to your desperate need for work-life balance? Maybe you've realized the importance of improving your quality of life by doing more than just work, and you want to make time in your busy schedule to try new things and have fun and unique experiences.
If any of these descriptions sound like ideas you've considered for filling your leisure time, and you think you've explored all things Artful in Ellijay, then Gilmer Arts Center is a great place to take the next step and cultivate your inner artist. If you're lived in Ellijay for the last four decades or so, then you've probably witnessed the dynamic 43-year transition from the volunteer-led Gilmer Arts Council (GAC) to today's prestigious Gilmer Arts Center, where the local community has an open invitation to come together to teach each other to have the courage to challenge self doubt and unleash individual and collective creativity.
And if you've never been and you're just looking for a nearby getaway from the nonstop buzz of metro Atlanta, then you have a lot of catching up to do.
Various Avenues of Artistic Expression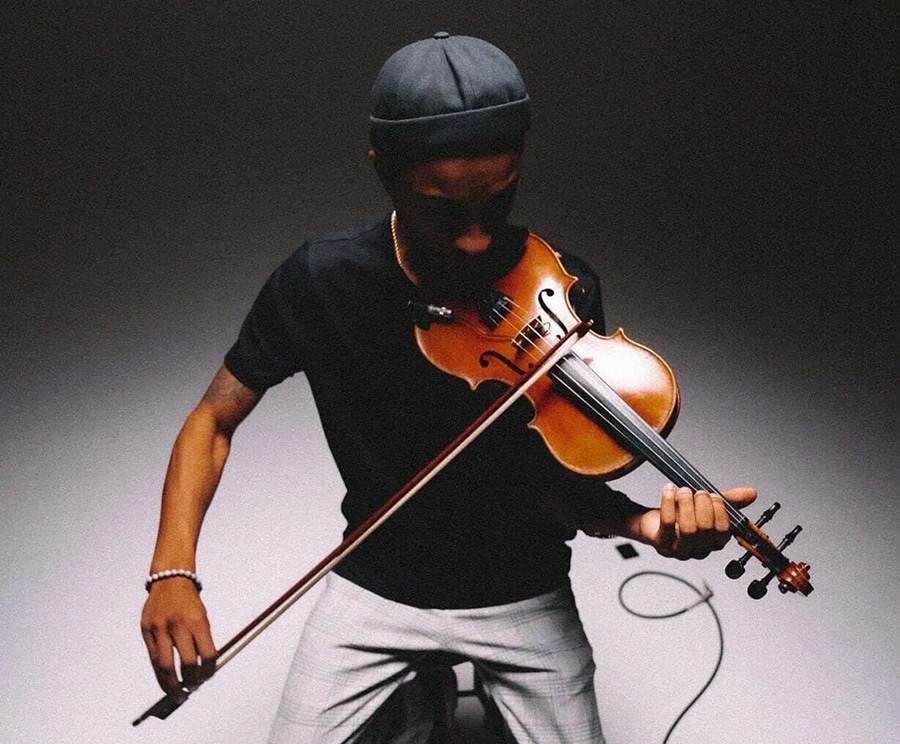 Ellijay and other Gilmer County locals can enjoy the various arts in any way of their choosing, including music, literary, theater and visual arts. Gilmer Arts Center is currently highlighting Carey Durham, proclaimed violinist and his upcoming performance event. You can even check out his Violin cover of Essence by WizKid featuring Tems and other videos of his music. If writing is your niche, GAC is organizing a group for local authors and aspiring writers to come together to share ideas.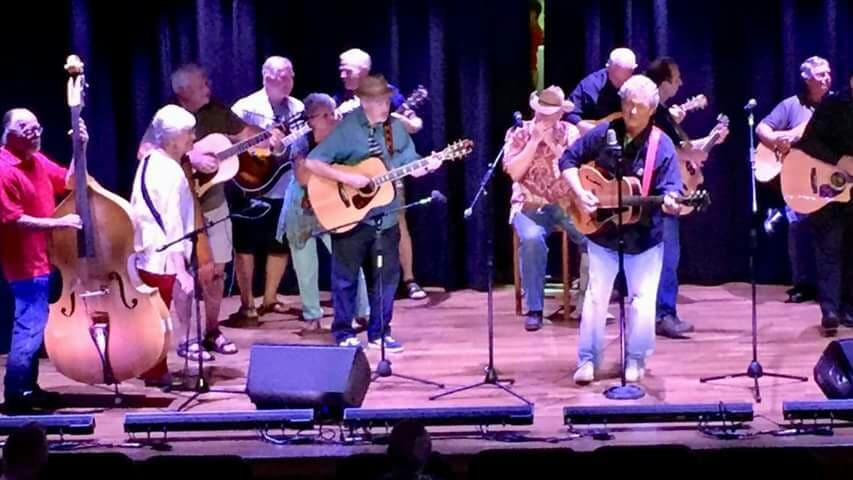 If you're looking for something a little more interactive, the Gilmer Playhouse will soon be holding auditions for the Acoustical Blends series, the Community Chorus, as well as the B.E.S.T. Series events, which initiated visual arts exhibits to north Georgia in 2014 through a partnership with other art institutes that are not locally accessible, making more artwork available in Gilmer County. In addition, the Gilmer Arts Exhibition highlights, profiles and promotes local and regional artists in year-round events that include the Spring Juried Art Exhibit, the Member Artist Exhibition and Membership Appreciation Reception in August, the Annual Juried Photography Exhibit in October, and the previously mentioned B.E.S.T. Visual Arts Series.
Community Outreach

In 2021, art membership programs were introduced to increase attendance and participation from the Gilmer County community in the broad range of exhibits and events that are offered year round. The Arts Center has three significant membership packages, starting with the patron membership. Standard patrons enjoy benefits such as discounts up to 25% off for individuals, students, couples, families and friends, on items like merchandise and art purchases, facility rentals, classes and workshops.
Free tickets to events are also a perk most patron members can take advantage of! The business level membership is for Gilmer County business owners, working more as a corporate partnership that offers the same rewards and discounts as the patron level membership with a boost – increased exposure through community advertising. GAC sponsors generously donate a tax deductible contribution to this artistic pillar of the Ellijay community for a GAC business directory listing and regular playbill listings for ongoing productions, with the size of the listing, of course, depending on what category of metal – bronze, silver, gold or platinum – and amount of financial commitment is made to the partnership. The most prestigious level of membership is the Gilmer Fine Arts Guild.
Fundraising events like the Annual Spring Auction that was started in the spring of 2020 invites members of the Gilmer County community like GAC members, merchants, artists, restaurants and service providers to donate products, services and, of course, art to be auctioned off, which brings in about $10-20K annually. The fall season follows up with the Gilmer Arts Attic Sale, in which household items, furniture and other knick knacks are priced to sell. This event brings in about $1.5-2K annually.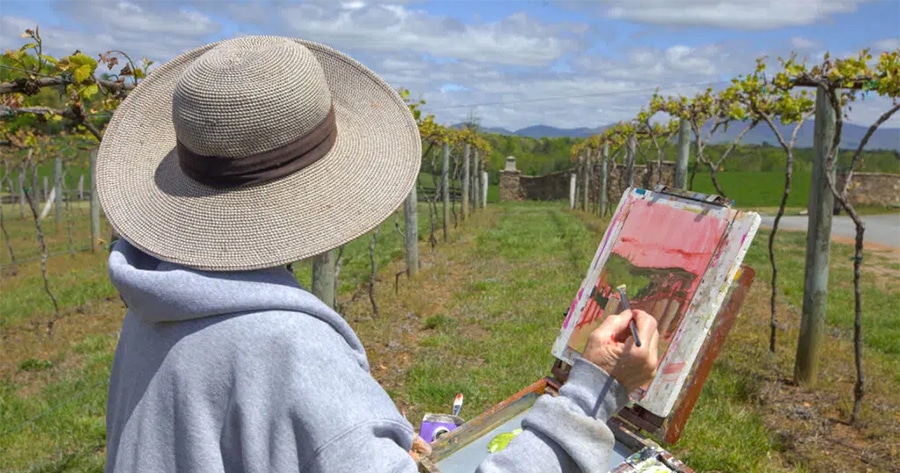 This May, Gilmer Arts Center is hosting the "Art in the Mountains" Plein Air Art 2022 event, inviting budding painters to step outside of their comfort zone and leave behind the four walls of their art studios to paint at various outdoor locations within the Ellijay community for a small fee. The event will be judged by the award winning, Marsha Savage, a celebrated artist who has been painting for 50 years. The hosted locations include vineyards, farms, lodging landmarks, lakes and parks and the Historic Downtown Ellijay area.
Classes & Workshops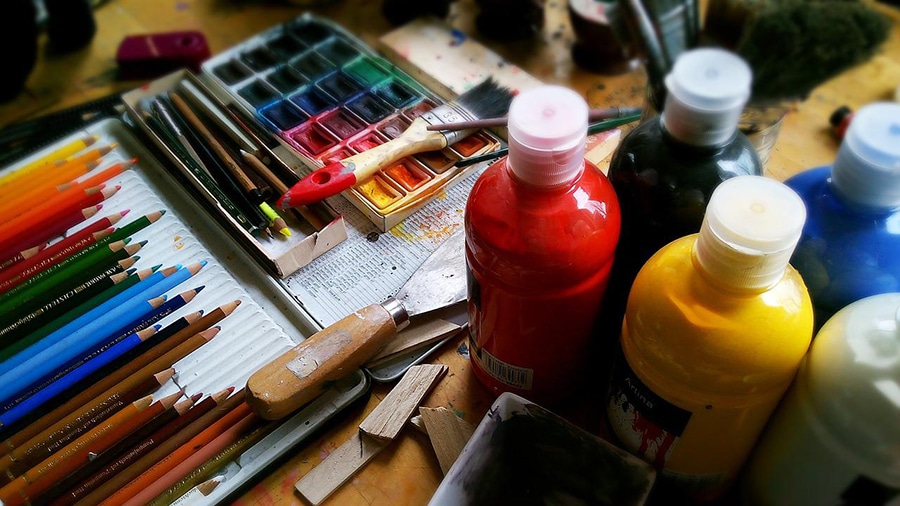 Gilmer Arts Center carries a busy schedule throughout the year, and still makes time to give back to the community in the form of education and art-related skill development. There are classes and workshops available for artists of all ages and all stages of blossoming talent. For adults, there are studios with art supplies and tools to help you create your masterpiece. For children, there are summer programs like art and drama camp.
The Gilmer Arts Center has proven over forty years that it is a resource that serves to improve the quality of life for the residents and visitors of Gilmer County and north Georgia, encouraging them to unleash creativity, challenge self-doubt, and bring the community together through artistic expression and exploration.
References
https://downtownellijay.com/stuck-at-home-and-loving-it/
https://gilmerarts.com/sponsors/umake-utake-diy-craft-studio/#post_content
https://gilmerarts.com/entry/plein-air-2022/
What is Plein Air Painting? | Artists Network