Ellijay Events: North Georgia Apple Festival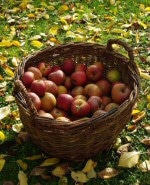 Georgia Apple Festival takes place twice this month, Saturday October 13, 9-6pm and Sunday October 14, from 9-5pm. And if you cannot make it this weekend, October 20-21 all the festivities will continue. Fall is an amazing time of year to visit the North Georgia mountains, or to bring family or loved ones out for a day in Ellijay.
Georgia Apple Festival activities include a parade, classic car show, 5k road race, and the Ellijay Apple Queen Pageant. You can also visit Apple Arts, an arts and crafts festival in Downtown Ellijay, where there will be apples from over 10 orchard farms in the area. During the weekends, a convenient free shuttle will transport visitors from the parking lots to the festival venue. Pets are not allowed inside the fairgrounds, limited kennels are available on site. To learn more, click here to visit the official site for the Georgia Apple Festival.
And, for the entire of month of October, pick your own apples at B.J. Reece Orchards, Hillcrest Orchards, and Red Apple Barn.
Tickets are $5, Children under 10 are free.
Where:
Ellijay Lions Club Fairgrounds
1729 South Main Street
Ellijay, Georgia 30540
Times:
Sat. 9-6pm
Sun. 9-5pm