Contributor: Christina A. Williams
Since March of 2020, people's homes have become much more than where the heart is. These days it's a meeting space, an office, a classroom, and all of that can apply to just the kitchen in some situations. Because of the COVID-induced work-from-home adjustment, more people in the U.S. are finding ways to make their homes more functional for work and rest, and the families in Ellijay, GA are no exception. Unfortunately, according to Vox, in the current real estate market, the demand for new homes is high, but the supply is lower than it's ever been in the last 60 years. So instead of connecting with real estate agents to find new properties to transition into, they are getting creative with their current dwellings with design ideas to modernize their old sanctuaries.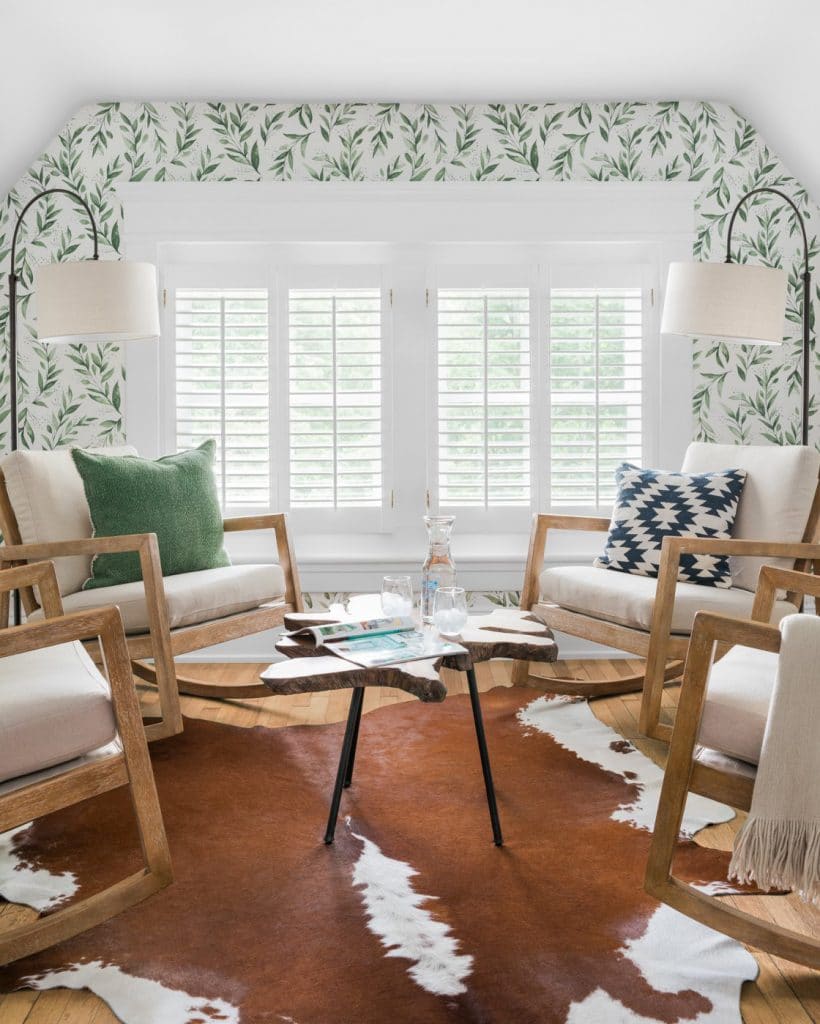 It's highly suggested to strategically plan for any home renovations by connecting with Ellijay home professionals, who work in architecture and building design, general contracting, and even photography. Individual ideas are great but why not take advantage of the opportunity to bounce ideas off of someone at the local Ace Hardware or finding a unique, custom piece from the Artful Ellijay Metalworx Shop. Simply said, getting a referral or viewing a designer's portfolio to have your important questions answered before making any drastic changes is just smart.
And speaking of drastic changes, starting a home design project is a great way to use your home as a muse to explore self-expression and how the objects in your home can visually represent who your are from color to furniture placement, each piece contributing to the bigger picture of what you want your home to become combined with what it will be used for as the end result. The current Ellijay home design trend says that the town's residents want a functional layout, to satisfy work-from home needs, that resembles a comfy, rustic farmhouse with a modern touch.
With the existing trend of open floor plan home designs slowly dying down due to more time spent at home and social distancing, clear room separations are becoming more common. The dedicated home office has become a must. Even homeowners without extra, unused rooms have found ways to achieve this goal by creating nooks for privacy during the work day and even creating the "cloffice," a large closet space repurposed with office furniture and other items that encourage productivity. And when the work day has ended, homeowners and renters alike are finding more innovative ways to play.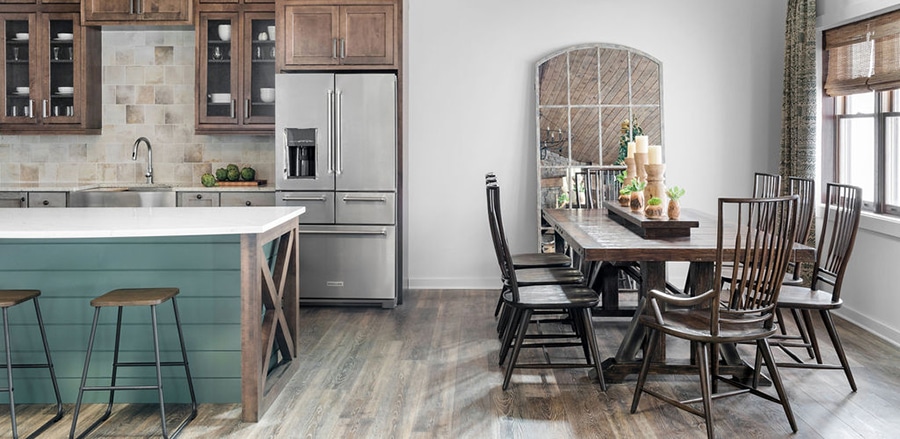 With staying at home more being the new norm and the fear of bringing COVID-19 into your home lurking on every light switch and door knob, it's not hard to imaging homeowners furiously searching the internet for cleaning tips to keep their families safe, and Lori from Instagram's @NowItsClean shares a wealth of cleansing knowledge accompanied by her undeniably soothing voice that makes every spray of disinfectant seem like therapy. But before you go down the housekeeper rabbit hole, you can also keep yourself busy with a few minor home improvements that are normally suggested for increasing a home's sale price but are also beneficial for modernizing a space for optimal functionality. 
Cleaning and decluttering almost always takes more than a day to start and finish and changing out the door knobs, cabinet hardware and lightswitch fixtures can refresh the frequently touched surfaces in your home as you continue to spray them down with Lysol. Painting accent colors or building wainscoating on walls in different rooms can be a fun project to make your home feel brand new. And while you're online shopping so frequently that you could build an Amazon box fort in the living room for your kids, why not update your kitchen appliances with colors and textures that enhance the countertop material or find some new wall decorations to complement the fresh paint.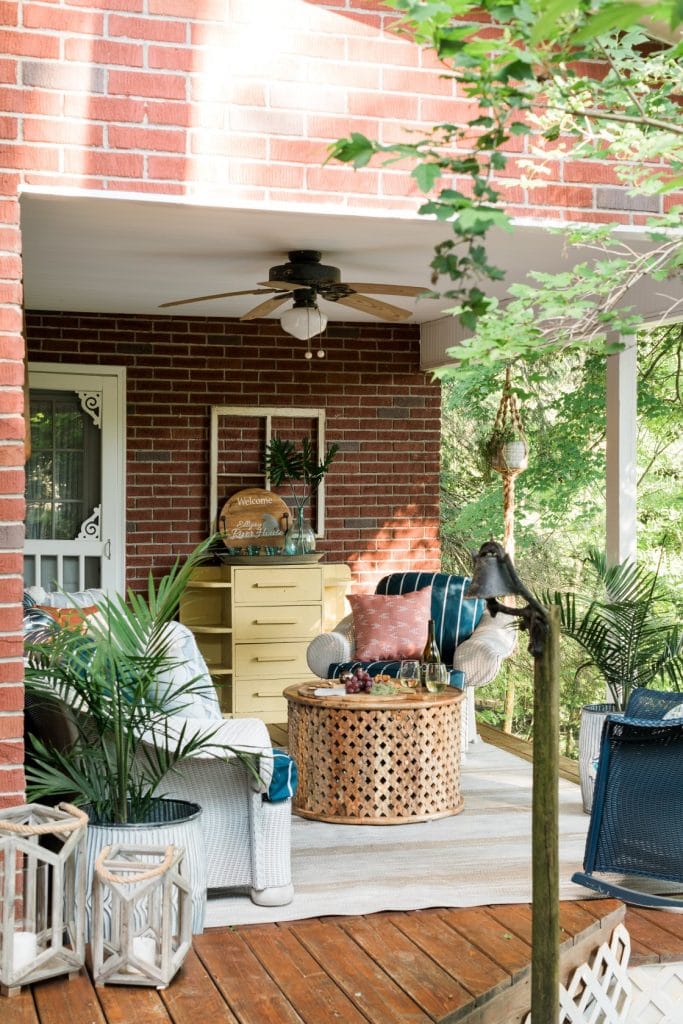 If you find yourself getting bored with indoor home improvements, you can always get creative outside. Every home could use a once yearly pressure wash and even a few coats of fresh paint for a visual refresh. Also, don't underestimate the power of curb appeal, even if it's for your own pleasure. Updating your mailbox, planting flowers in the yard and focusing on the art of landscaping can be time consuming and therapeutic. If upgrading your garage door isn't necessarily ideal, giving it a fresh coat of paint or grabbing some magnetic decorative hardware is a creative way to add inexpensive modernizations. Finally, refinishing the deck in the backyard or getting a new grill can erase years of weather damage and lure the family outside for some fresh air and good food. 
While considering new idea for home decoration piece, you can consider some in-home trends that have become popular during the pandemic, according to Realtor.com. 
Houseplants and Indoor Gardens
Social distancing took an obvious toll on everyone and it started with sheltering-in-place. This prevented people from being able to go out for fresh air and doing things like visiting parks and jogging through neighborhoods for a little bit of cardio. Lots of people decided to bring nature into their homes and adopted houseplants to keep themselves busy. Just check out the Instagram hashtag #PandemicPlants to see how this hobby got so popular.
Rattan (Ratan) and Wood Grain Kitchens
Bringing nature inside didn't stop at houseplants and indoor gardens. Those who weren't born with a green thumb took an alternative route, decorating with nature-based items, such as rattan, tropical old world climbing palms and incorporating wood grain into kitchen cabinets and countertops.
Elaborate Custom Playground Equipment
Let's not forget that while parents are working-from-home, kids are also experiencing virtual school, and what's a better post-lunchtime activity than recess? (You guessed it! There isn't one.) A couple of swings and a slide just won't cut it anymore for kids whose first big life tragedy might happen to be a global pandemic. Adventure is now a built-in requirement and custom playground sets for your backyard clearly understand the assignment.
Outdoor Kitchen Areas
And once all the work is done, school is over and the day is winding down, an outdoor kitchen area, complete with comfy patio furniture, a fireplace, an open pit and a screened porch is a great way to enjoy a family dinner, while keeping that desired connection with nature after being cooped up in the house all day.
While Novel Coronavirus 19 continues to spread and home is the safest place you can be, there's no reason you can't keep yourself busy being stuck at home and loving it!
Resources
https://www.instagram.com/tv/CSxL76mHUml/?utm_medium=share_sheet
https://www.acehardware.com/store-details/07943
https://downtownellijay.com/art-in-ellijay/
https://www.houzz.com/professionals/interior-designer/c/Ellijay–GA
https://www.instagram.com/nowitsclean/reels/
https://www.redfin.com/blog/easy-home-improvements-to-sell-your-home-fast/
https://www.artfulellijay.com/wall-decor/
https://www.amazon.com/Household-Installation-Magnetic-Hardware-Decorative/dp/B07X41XF8F/ref=asc_df_B07X41XF8F/?tag=hyprod-20&linkCode=df0&hvadid=385182471061&hvpos=&hvnetw=g&hvrand=11174203785088197976&hvpone=&hvptwo=&hvqmt=&hvdev=c&hvdvcmdl=&hvlocint=&hvlocphy=9010804&hvtargid=pla-820552733510&psc=1&tag=&ref=&adgrpid=80210701324&hvpone=&hvptwo=&hvadid=385182471061&hvpos=&hvnetw=g&hvrand=11174203785088197976&hvqmt=&hvdev=c&hvdvcmdl=&hvlocint=&hvlocphy=9010804&hvtargid=pla-820552733510
https://www.realtor.com/advice/home-improvement/2021-design-trends/
https://www.instagram.com/explore/tags/pandemicplants/