Spread holiday cheer…and still have money for the new year!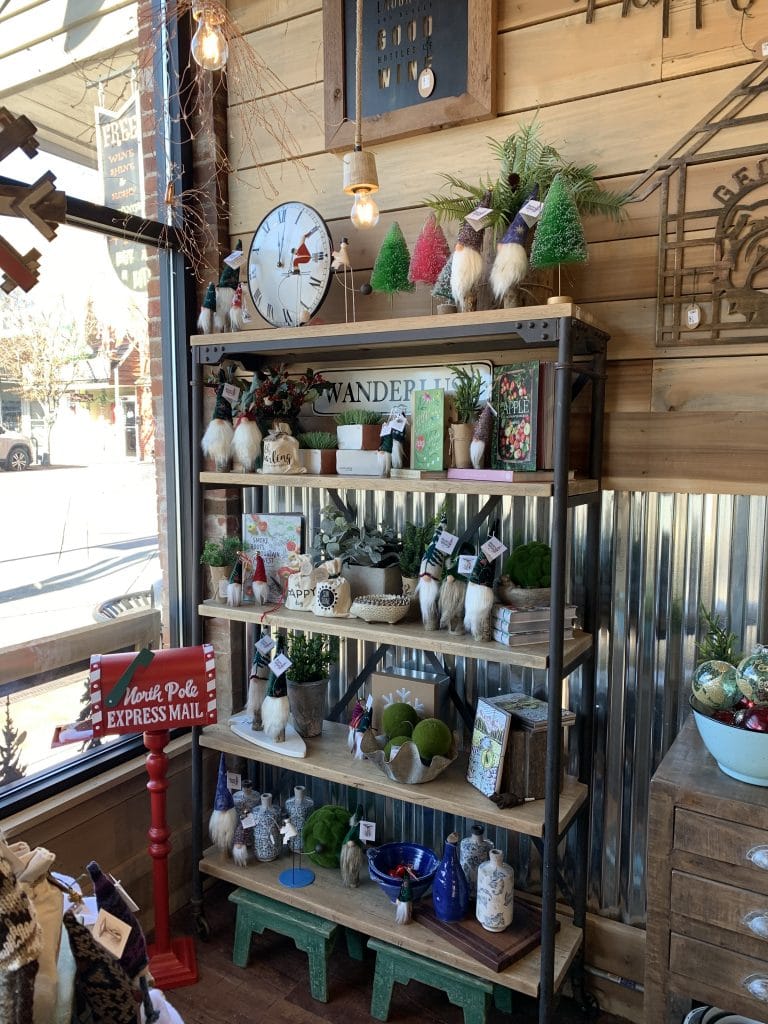 We're continuing our partnership with Artful Ellijay to provide holiday gift ideas so you can focus on the finer moments of the holiday. Today we're going through the 12 days of Christmas. But instead of flooding your turtledove with geese-a-laying or maids-a-milking, we're sharing items they actually want…and that won't put a drumming on your wallet. We're proud to present the Twelve Days of Christmas under $25!
Day 1 – Gnomes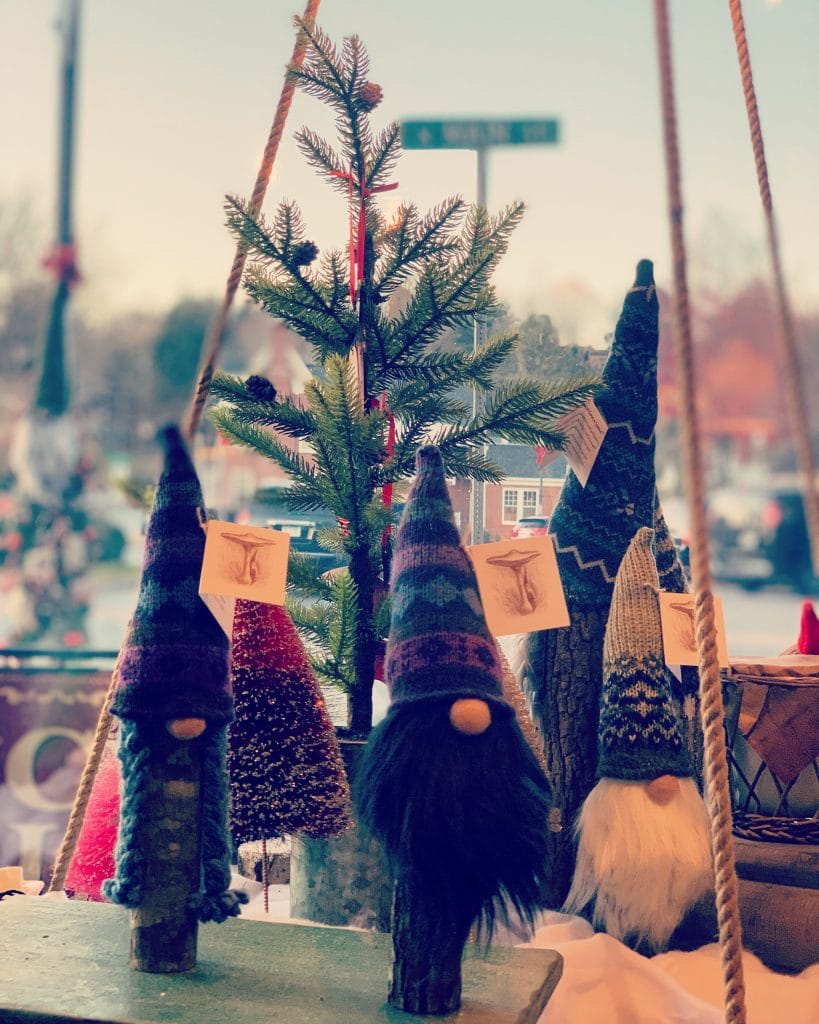 These Gnomes – made here in North Georgia – are some of our absolute favorites! They're perfect for any home as they come in a variety of different sizes and styles – including seasonal, college, military and even biker Gnomes! Collegiate gnomes are available online, but you'll need to visit the store for the full selection.     
Day 2 – LIJ Metal Apple Ornaments
From our wonderful friends at Artful MetalWorx, these ornaments are all one-of-a-kind and made locally in Ellijay! Made from 12 gauge steel and representing both L-I-J and the Apple Capitol of Georgia these are a must have for any fans of the wonderful city of ElLIJay. Check out Artful MetalWorx's Etsy Shop to look at the variety of options. A great pick which ever one you choose!
Day 3 – Felted Soap + Soap Dish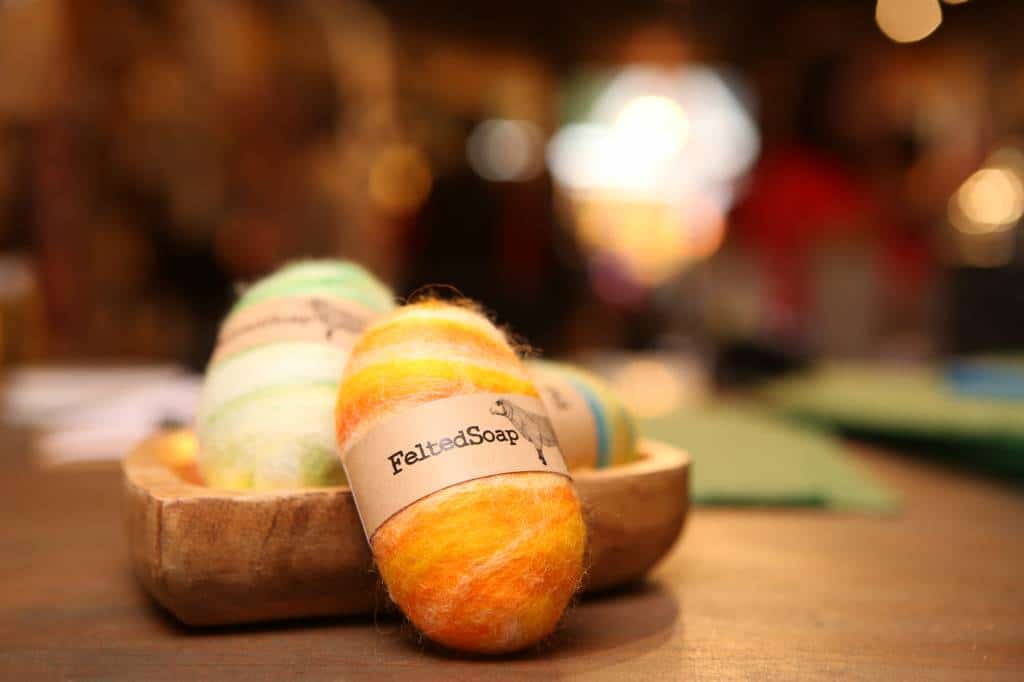 Ordinarily we wouldn't recommend giving the gift of soap…but this is no ordinary soap! It's one of our TOP sellers – not only because they look cool -but because there's no need for a washcloth or a loofah, the felted soap gently exfoliates on it's own. Add the metal and stoneware soap dish and you've got yourself a unique housewarming present…or clean gift for a Dirty Santa gift exchange…
Day 4 – Decorative Animals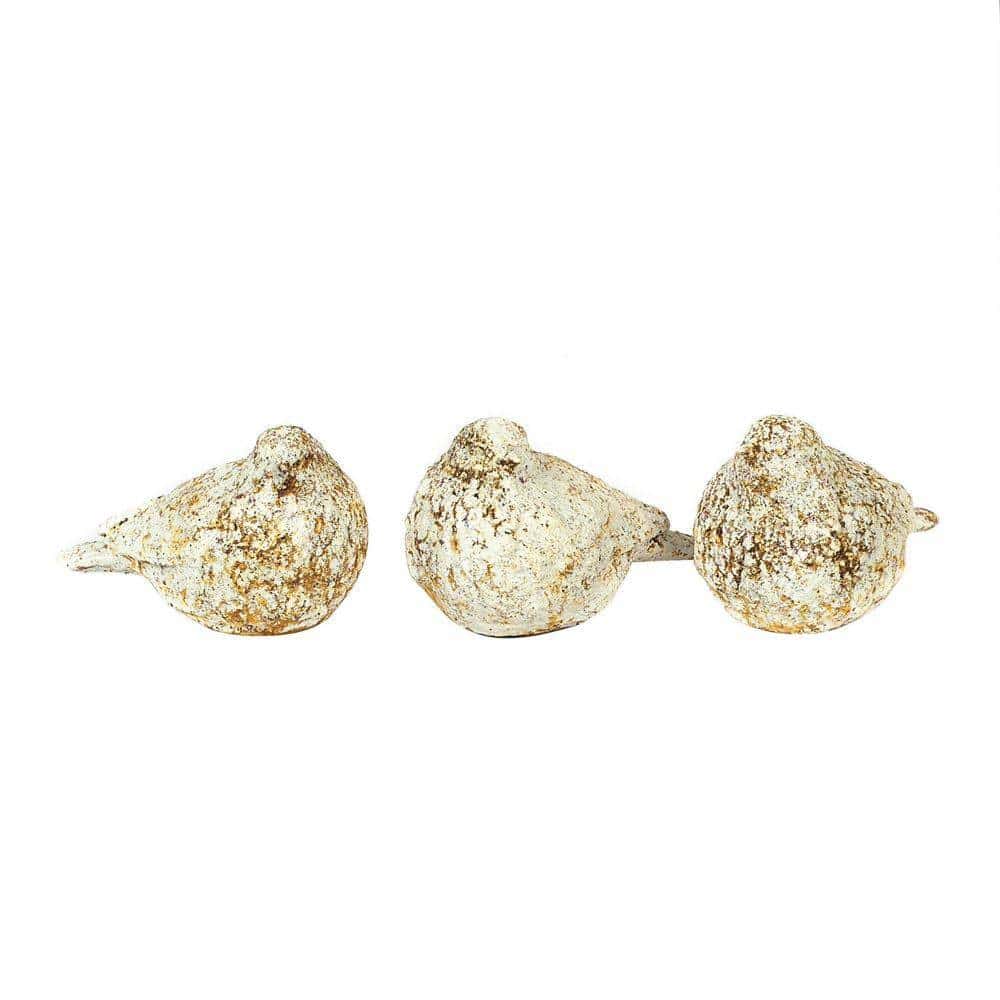 These little critters will add both a decorative and playful element to your holiday and dinner settings. From resin birds with white rust finish to cement birds, card holding mice or standalone iron mice, these will make any setting feel nice!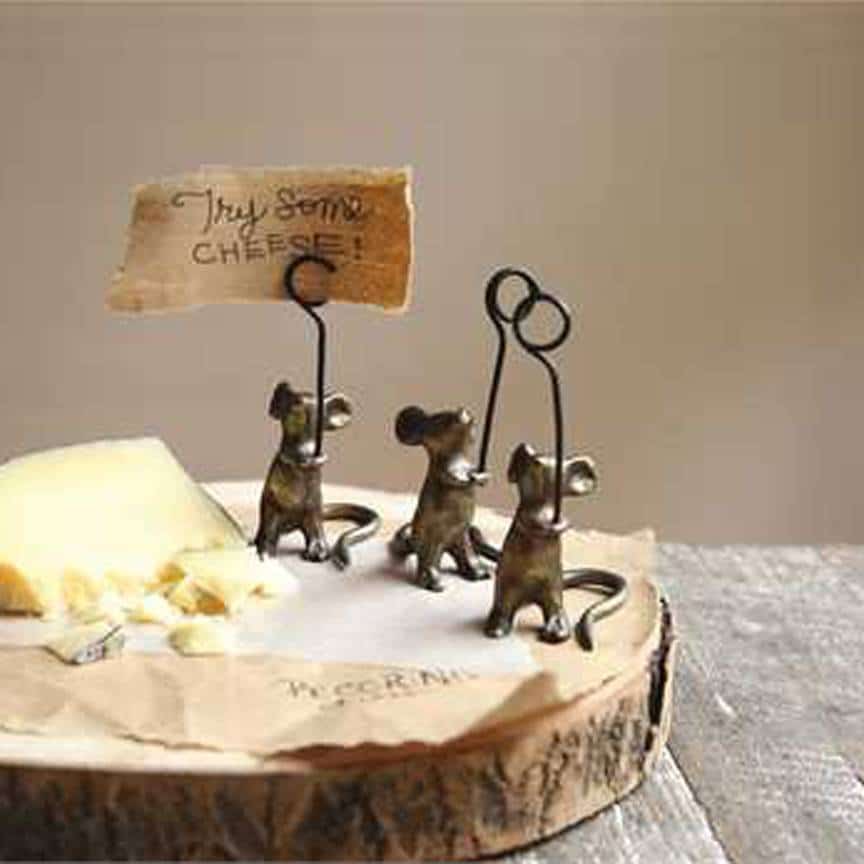 Day 5 – Candles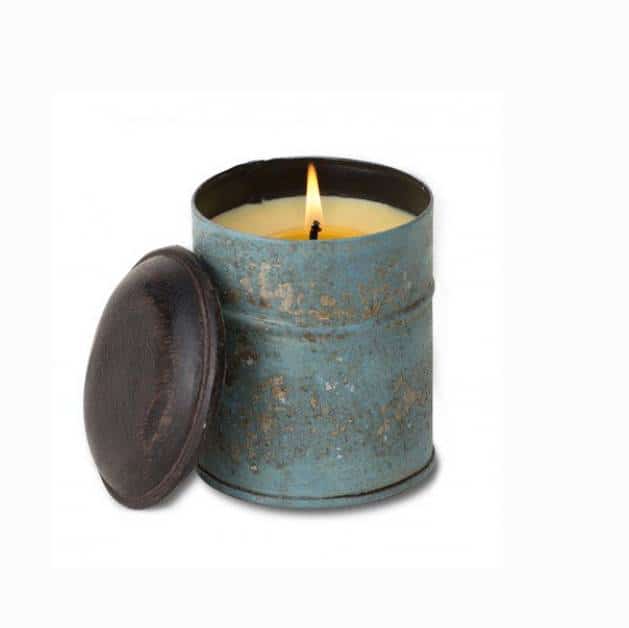 Candles are always a win as a gift or just a treat for yourself. Candles like these – Spice Tin, Vintage Postcard Tin & Powder Puff – add a touch of decorative flare to any space.
Day 6 – LIJ Hats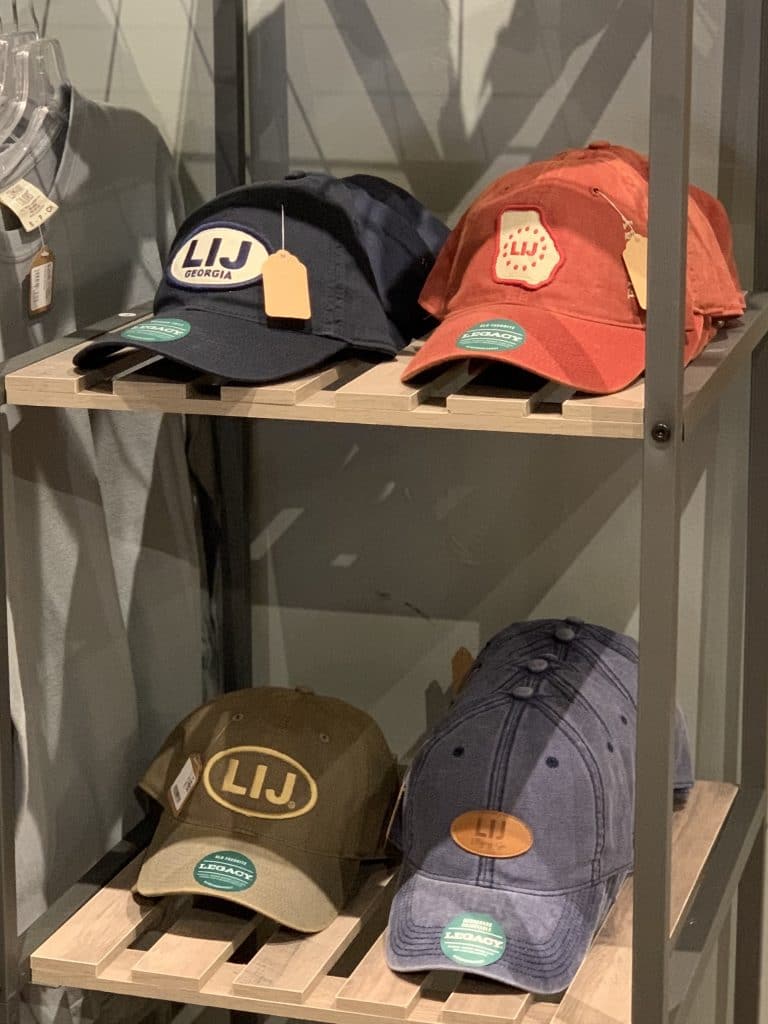 In store exclusive! Until now these official LIJ hats could only be found in one store in Ellijay. But now these hats – along with a wide variety of LIJ stickers and t-shirts – can be purchased at Artful Ellijay's Cartecay River Trading Co. pop up shop! It's been such a pleasure working with Cartecay River Trading Co. and we're honored to be carrying on their traditions by carrying their exclusive line of official LIJ gear at Artful Ellijay! Make sure you share these with the Ellijay lover in your life!
Day 7 – Vintage Board Game Coasters + Dishes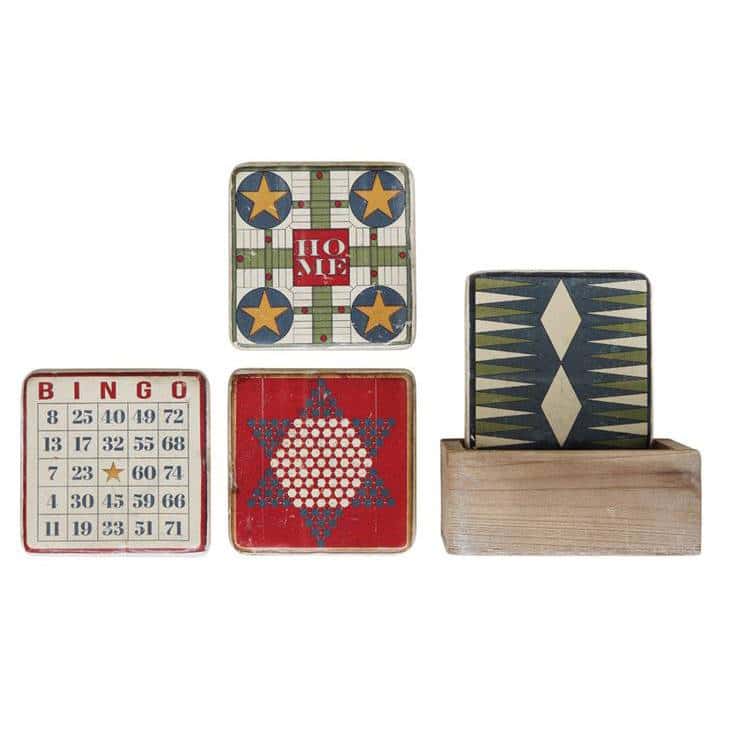 Add a touch of nostalgia to your coffee table or dining space with these vintage board game coasters (including wooden carrier) Or go full-retro and collect all four different dishes. You'll win either way you go!
Day 8 – Antique Cutting Boards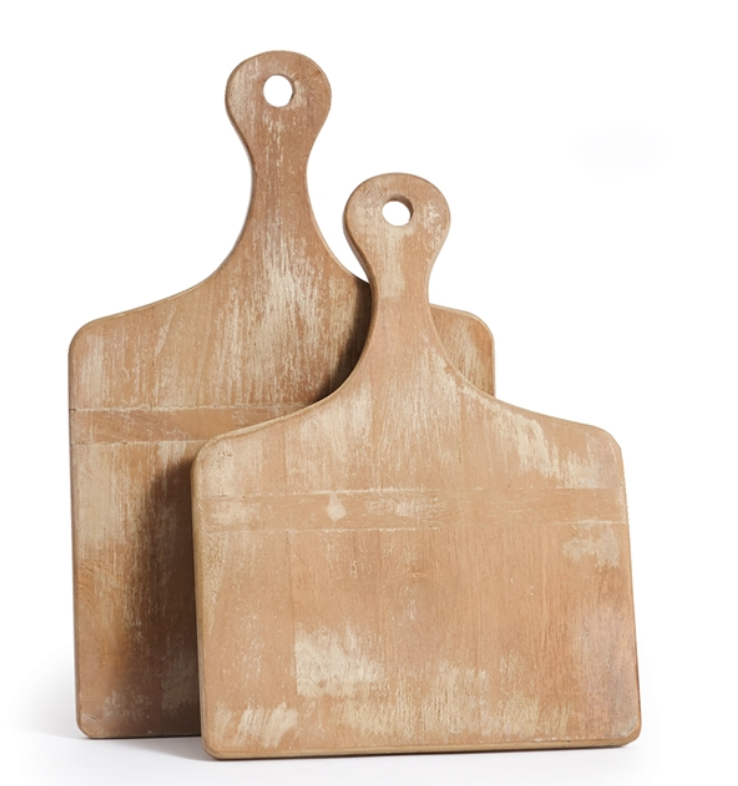 Inlaid wood detail and a warm gray wash make these cutting boards particularly special. Leaning against a backsplash or hung on the wall, a traditional look for kitchen or dining room.
Day 9 – Wine Bags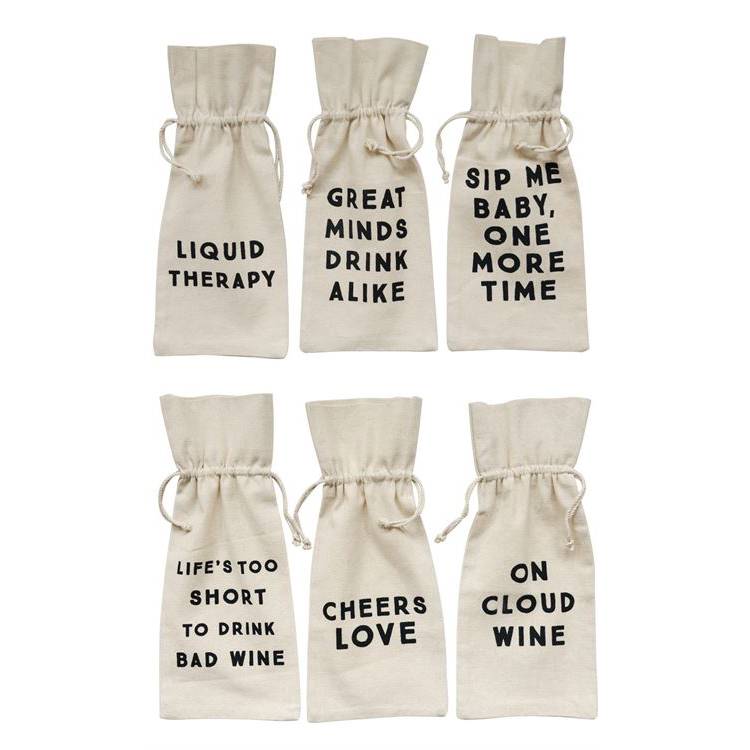 Dress your favorite bottle of wine with one of these cheeky, yet spot on canvas wine bags. At these price points you still have room in your $25 budget for a good bottle of wine from one of our local vineyards!
Day 10 – Jellycat Stuffed Animals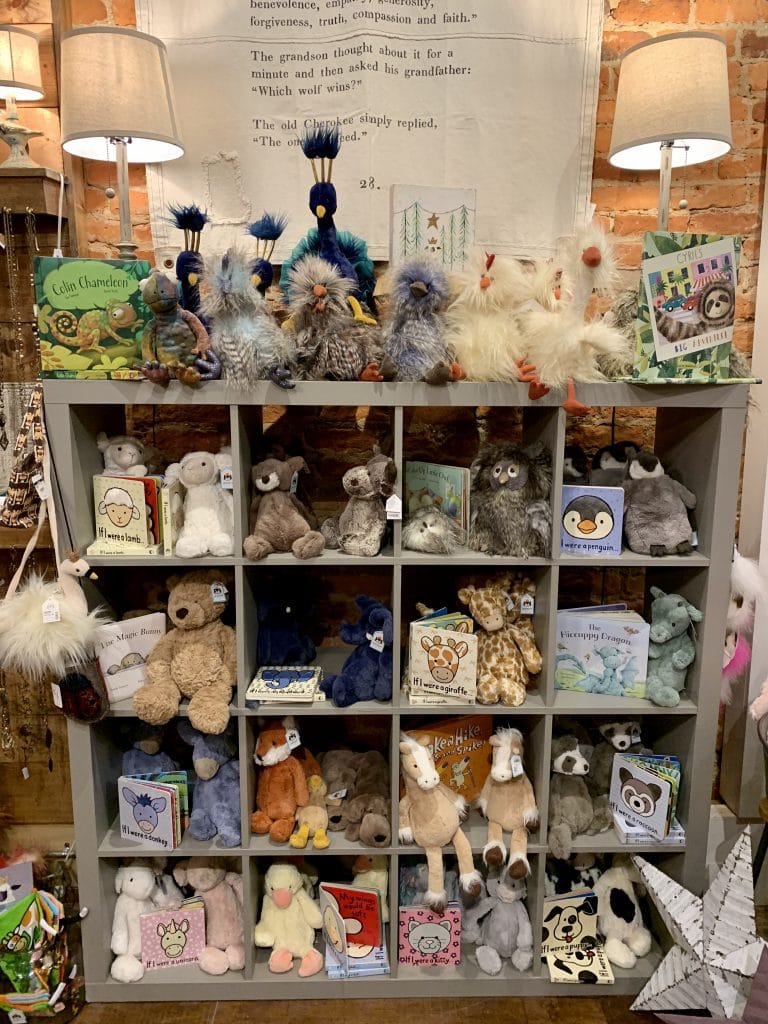 Day 11 – Makeup Bags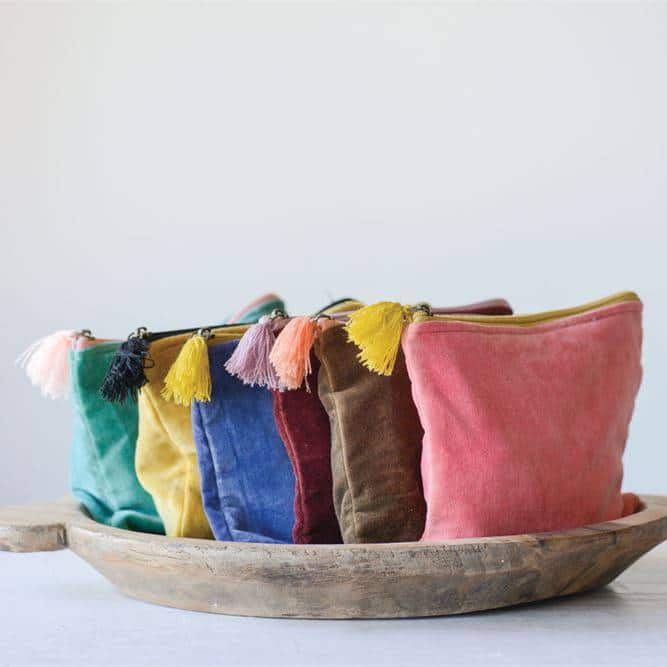 These Velvet Zip Pouches and Distressed Canvass Pouches are both available in several fun colors and combinations – both perfect for travel or for everyday carry!
Day 12 – Ceramic Honey Bear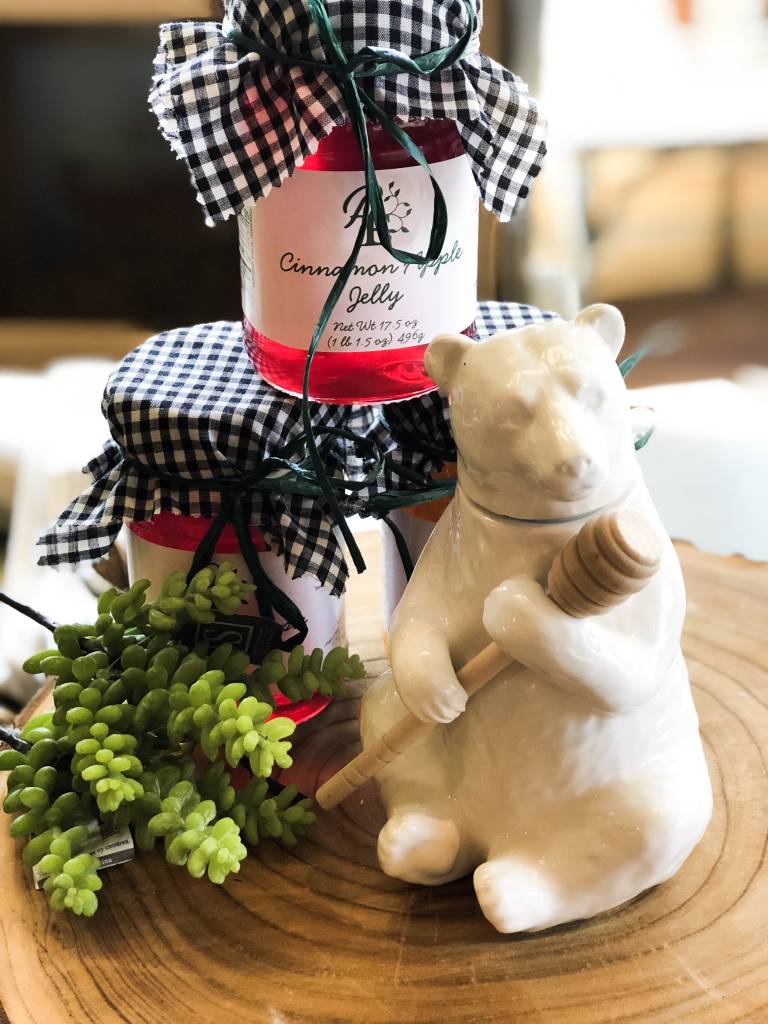 We couldn't think of a cuter, or sweeter way to end our Twelve Days of Christmas under $25 than this lovable ceramic honey bear…though, between us, if this was Twelve Days under $30 then obviously the clear winner would be these little guys!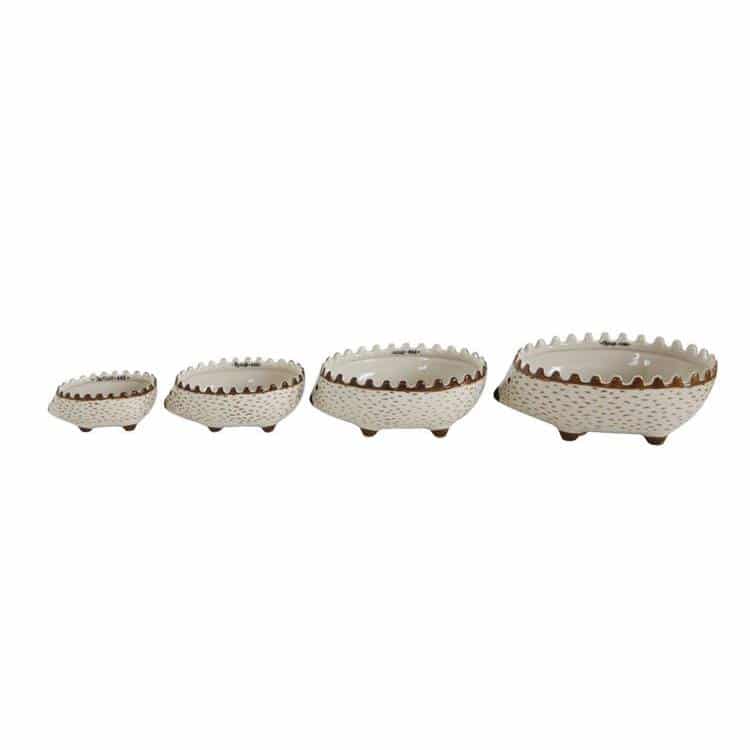 These hand painted hedgehog measuring cups not only make you look cuter when you're preparing a meal, but studies have found they naturally enhance happiness too! Item comes as a set so bring the whole family home!
Hopefully this Twelve Days of Christmas list inspired you and your true love to shop for something a little more practical than the list in the song. Happy shopping!