We hope this guide to shopping in Ellijay has given you a great start to your downtown shopping! If you need help, our store is located on the square in Downtown Ellijay. We're open 7 days a week: Monday – Friday 10 a.m. – 6 p.m., Saturday from 10 a.m. – 7 p.m. and Sunday 12 p.m. – 6 p.m.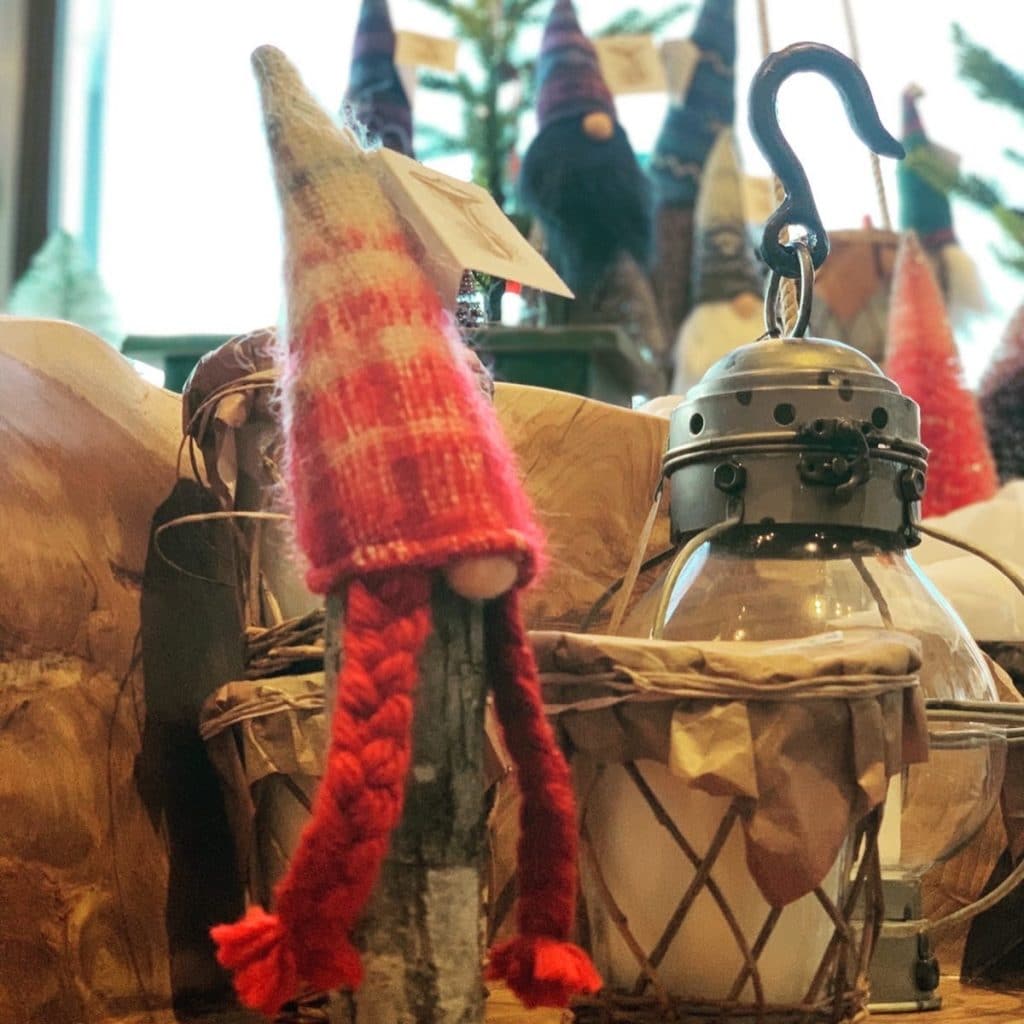 We've had the great honor of working with local artists over the past year. Their stories are always inspiring, their work is always thought-provoking and their pieces are always unique. Give the gift of local craftsmanship. Give a unique find. Give a story.
Here's just a small selection of some of our favorite stories this past year.
---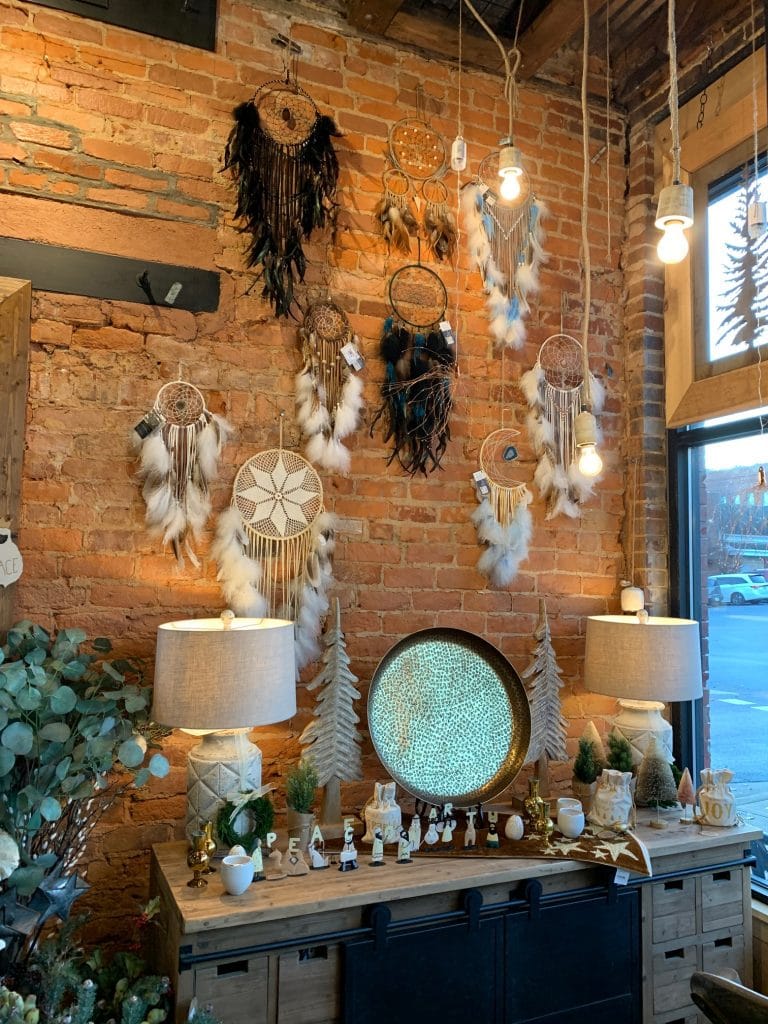 Kellie Anderson is the talented artist behind the Jupiter Sky name. Kellie specializes in nature-inspired, one-of-a-kind items including an intricately handcrafted assortment of jewelry and home decor. Kellie was born in Florida but chose Ellijay as her home – drawn here because of the nature and beauty of North Georgia. Very similar to how her dreamcatchers draw in beauty and light while keeping out the negative and de-energizing!
Find Kellie's great work at her Etsy Shop.
Follow her continued progress on Instagram & Facebook.
---
Kim Daniel Art
Kim Daniel creates adorable art with so much personality and spunk, you can't help but smile when you see them.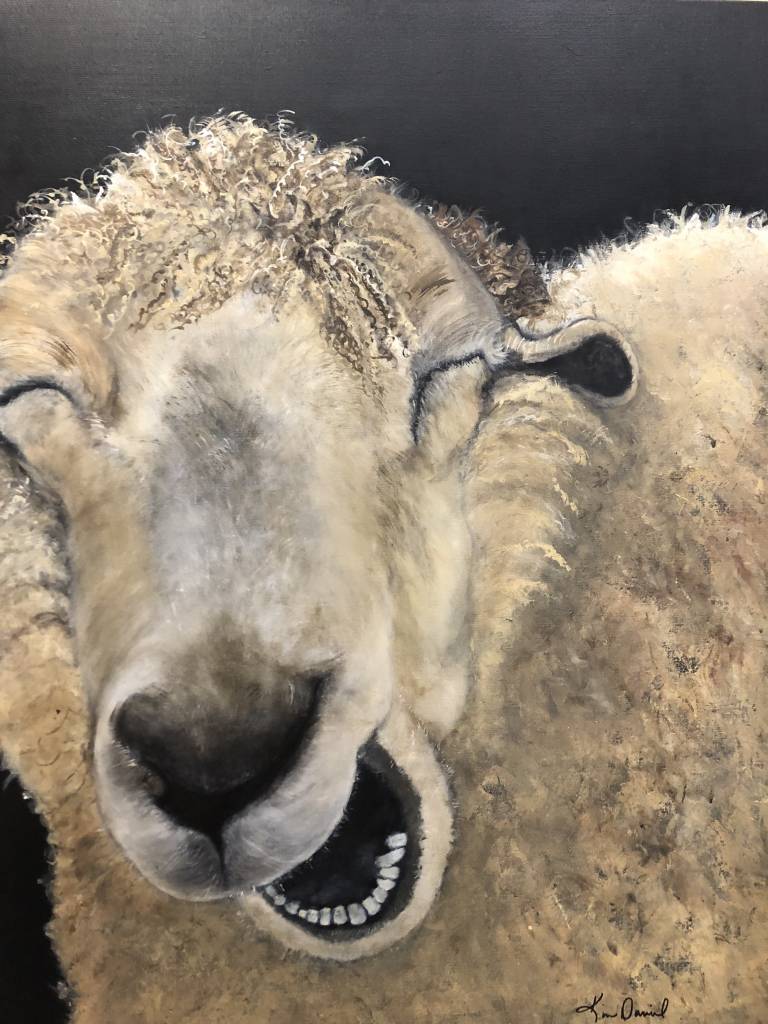 Kim is an Ellijay resident whose passion for nature is prevalent throughout her work. Kim says her art comes from her own moods and emotions, her favorite loves are animals with attitude. "I try to express being in the mind of the animals and feel the happiness inside myself and believe happiness speak out from the picture…right to your heart!" Now who wouldn't want that kind of happiness in their house greeting them every day?
Find more of Kim's work here, or on display at Artful Ellijay.
Follow Kim on Facebook and Instagram.
---
Bill Tyndale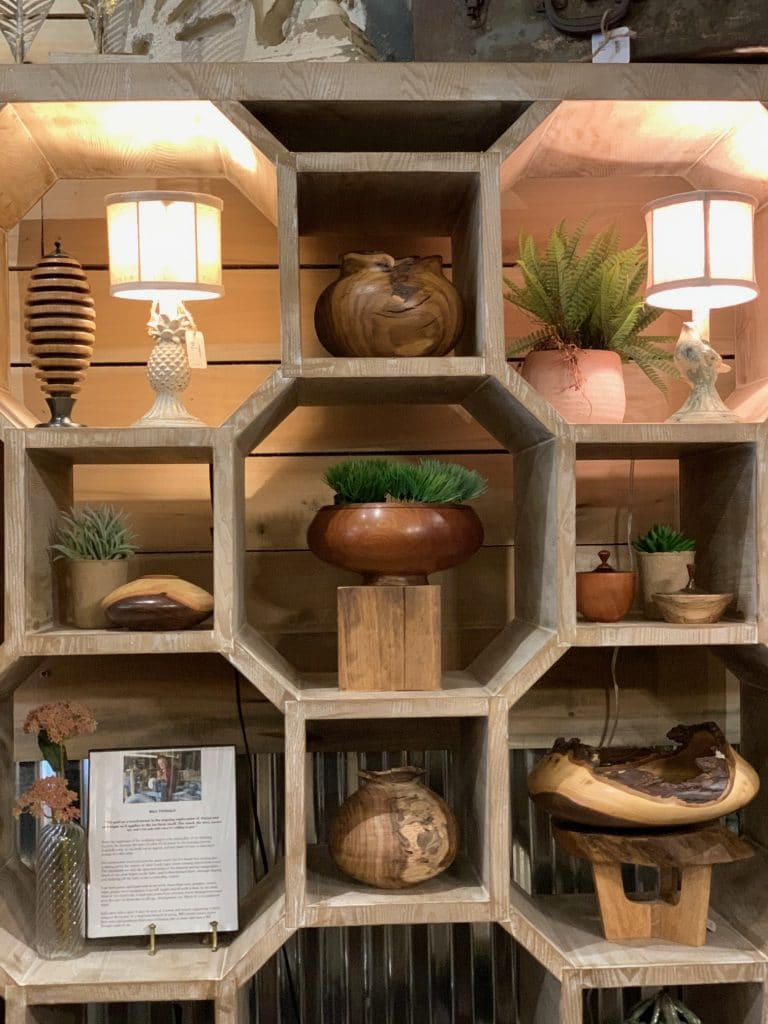 Bill Tyndale's hand extract stories from trees and transform them into everlasting gifts. "My goal as a wood-turner is the ongoing exploration of design and technique as it applies to the art form itself. The wood, the tree, teaches me, and I can only take what it's willing to give."
Bill's art provides a warmth and natural energy, but even more inspiring is the sustainability in his work. "Most of the wood I use is local and comes from arborists, storm damaged trees and trees that are cut down due to old age, development, etc. Much of it is considered waste or firewood which makes the venture even more rewarding." Reward yourself by seeing Bill's collection at Artful Ellijay and find the perfect gift of craftsmanship and beauty for your holiday shopping. Even if the gift is for yourself!
Check out Bill's site and follow him on Facebook.
---
Abbie Reece Cagle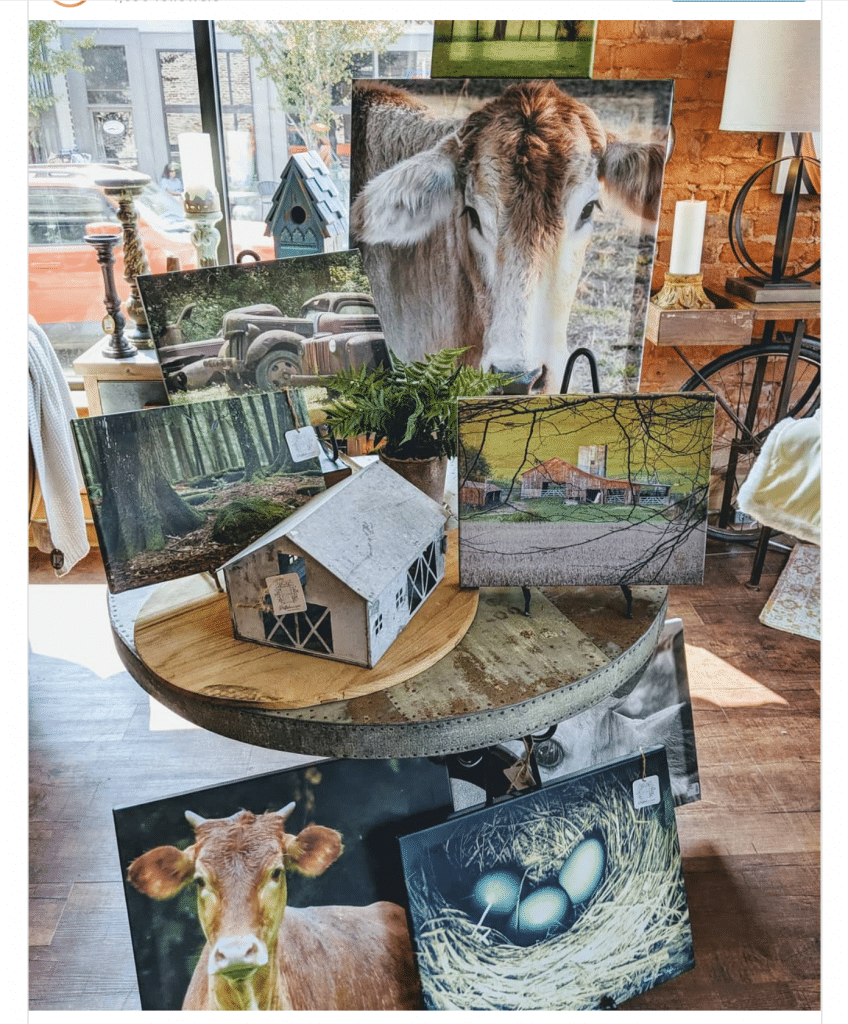 "I hope my photos bring a bit of inner peace, make you smile, breathe more deeply and take a walk outside." Abbie Reece Cagle is a talented photographer, painter, jewelry maker and so much more. Abbie is a Gilmer County native and was an Art teacher in the Gilmer County school system for 30 years. She continues to create and capture beauty in its truest, most natural form.
Follow Abbie on Facebook to stay up with her latest work.
---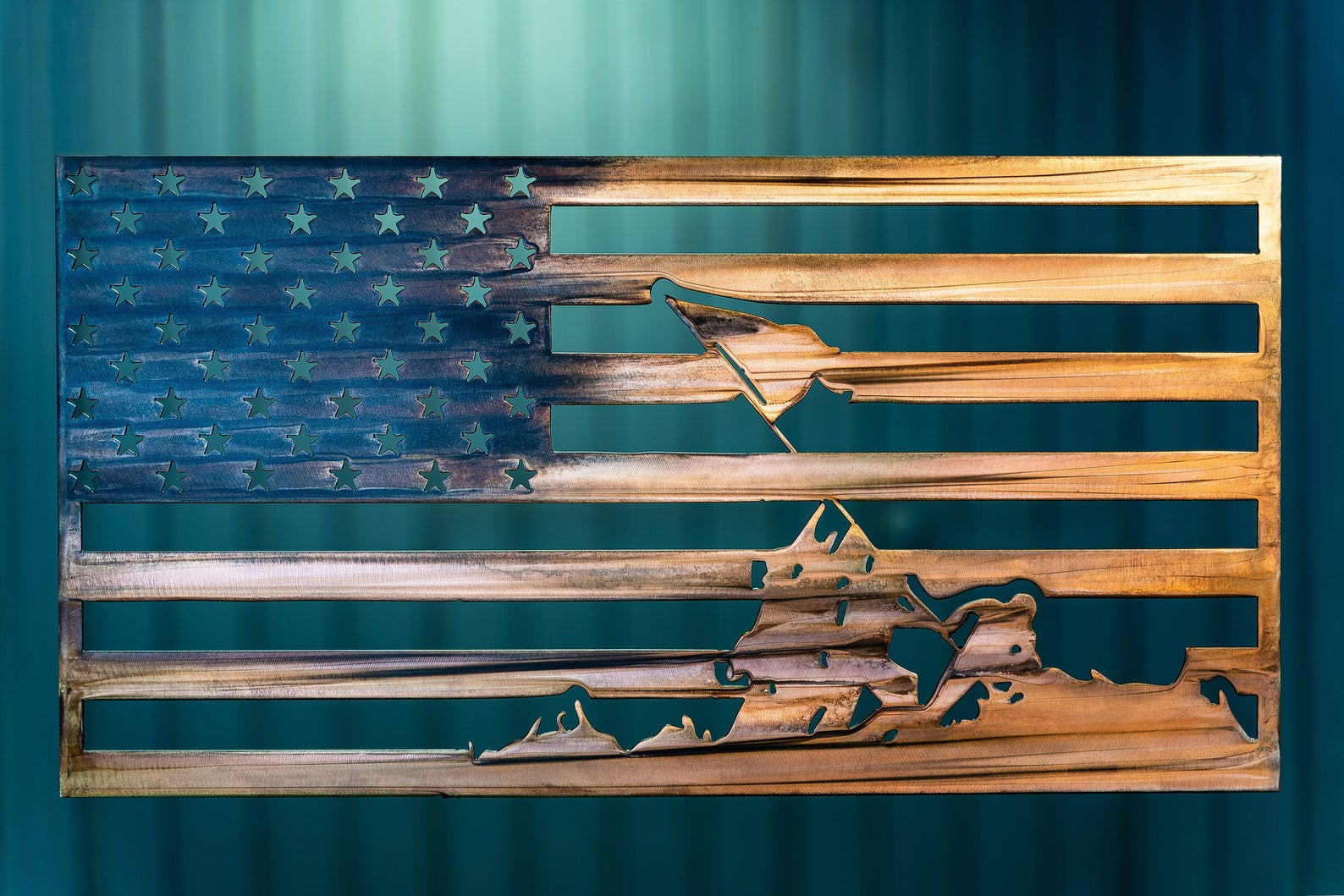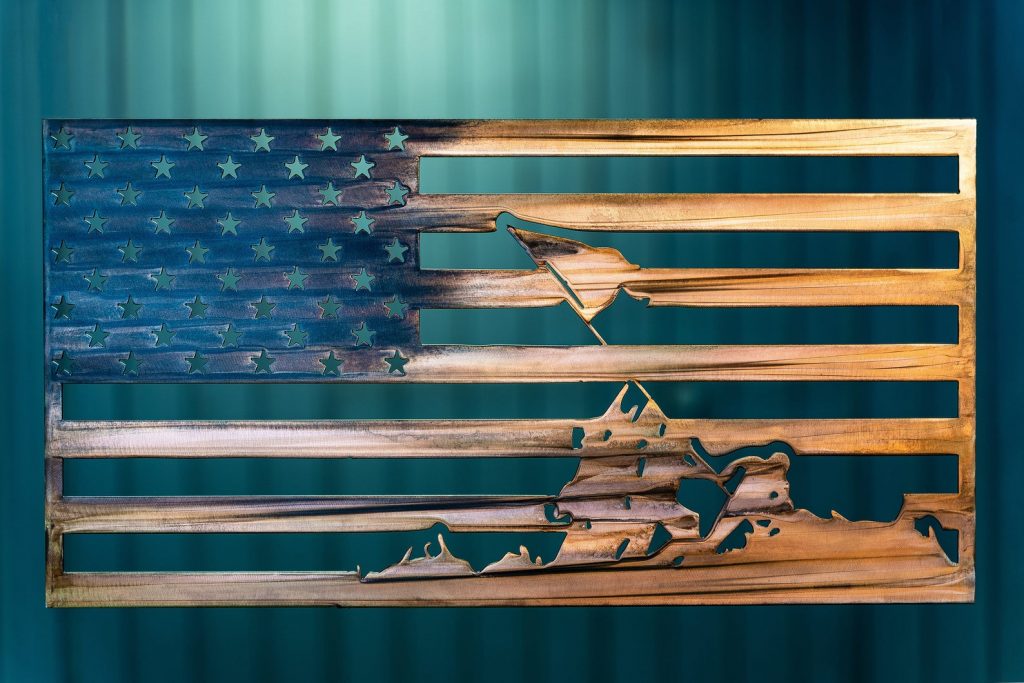 Artful MetalWorx is art designed to embolden and inspire the modern man. A man whose heart and mind are open, values steadfast. Craftsmanship and pride shine through every of finished piece of steel coming from the Ellijay metal shop owned and operated by "Lead Metal Head" and USMC veteran Damon Gabriel.
"This meticulously designed, plasma-cut, one-of-a-kind metal art. Each piece is truly artisan. Each a labor of love. The product of an artful dance between plasma, minerals and metal."
Along with quality of steel and clarity of the designs, Artful MetalWorx metal art is a cut above with their completely unique finishings. The methodically applied Patina ensures each piece has a rare design not found elsewhere. If you want to provide a truly original gift this year, look no further than Artful MetalWorx.
Check out Artful MetalWorx full collection at their Etsy Shop.
Follow Artful MetalWorx on Instagram and Facebook.
---
In Store Exclusives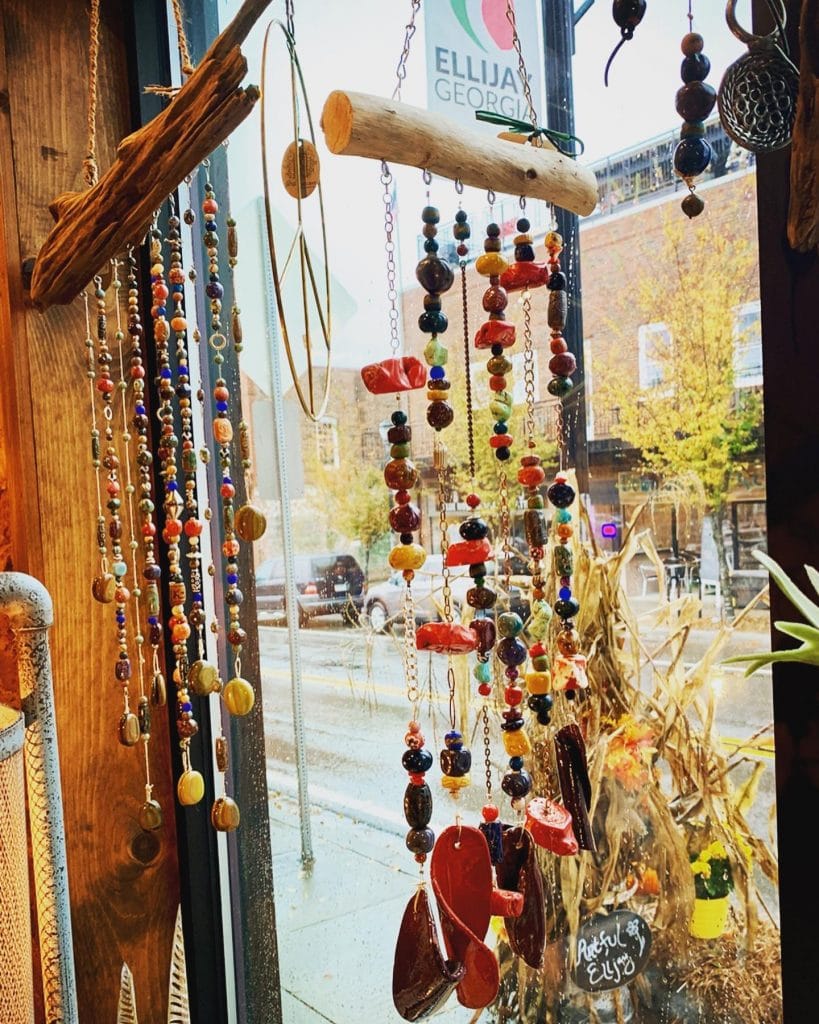 Judy Kucko's beautifully handcrafted wind chimes can be found throughout our store. Judy says "my favorite hangings are the ones in which I try to capture the mountain life here in Georgia. I hope they will bring others happy memories of our North Georgia mountains."
---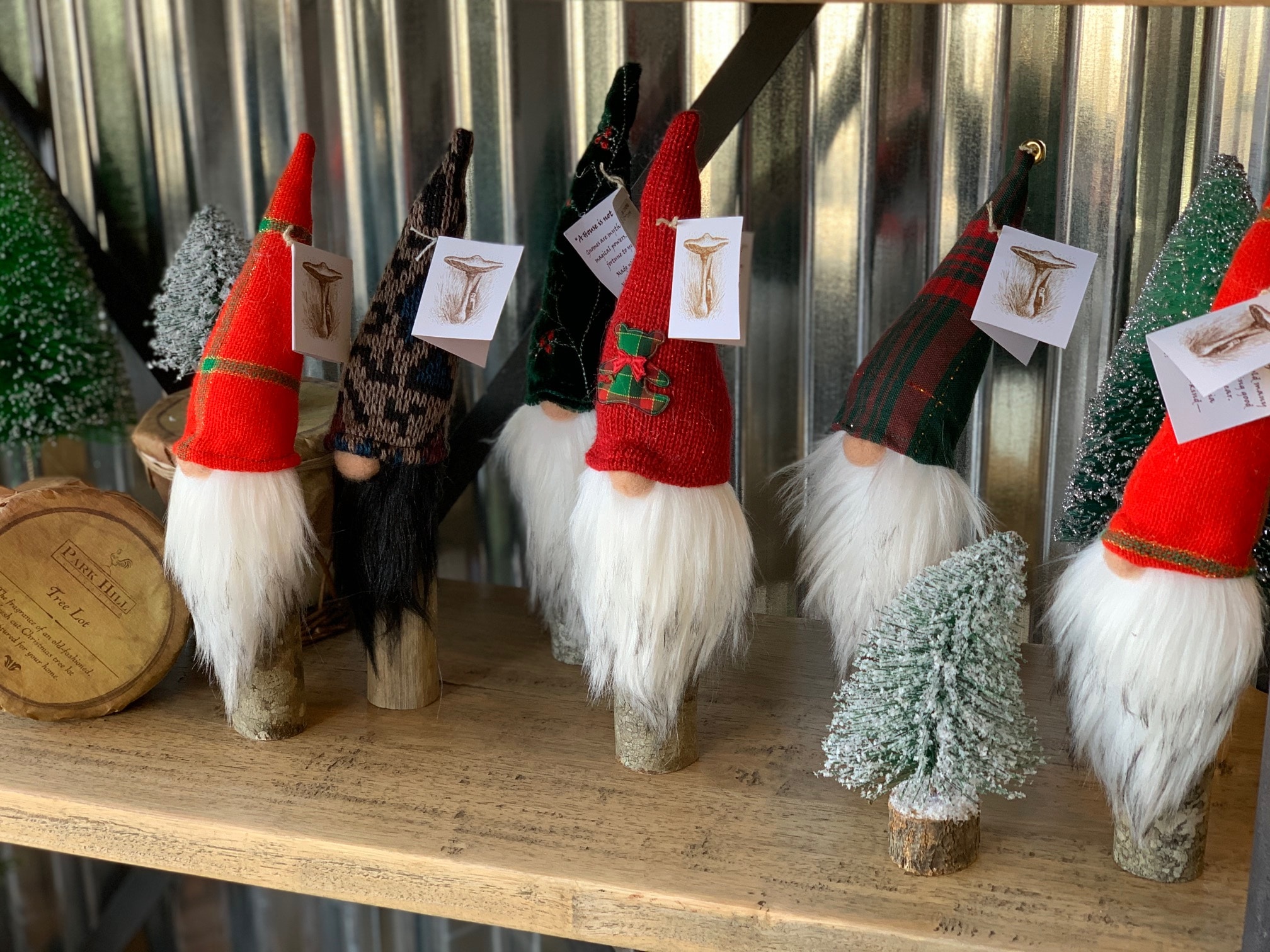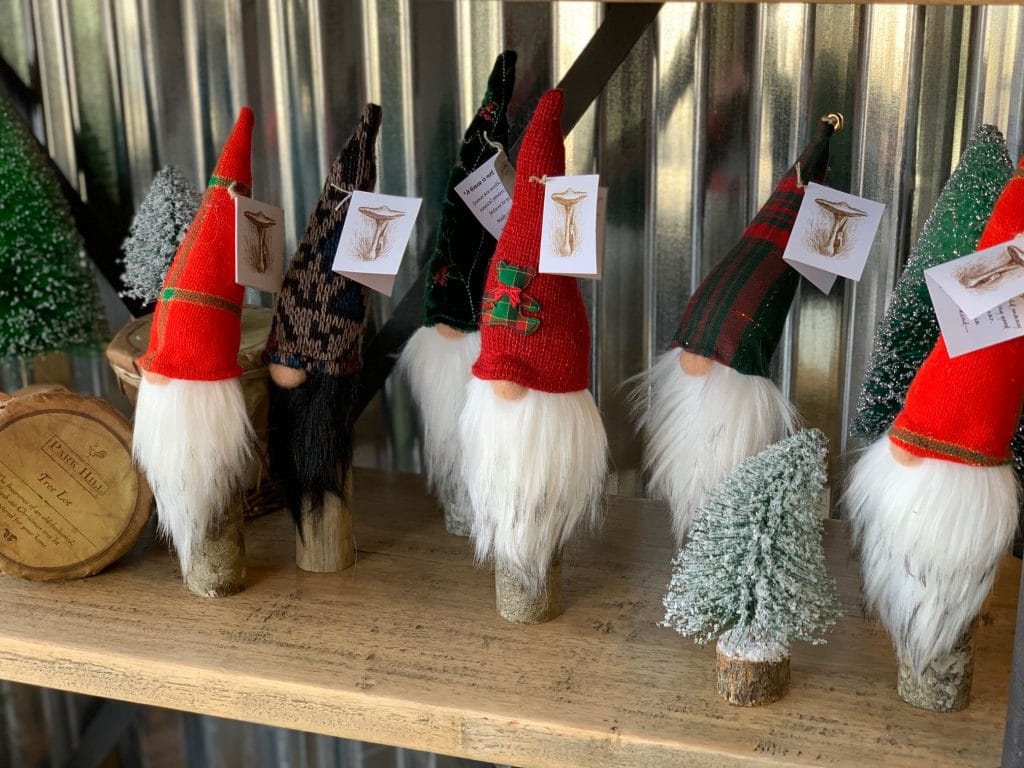 Bob & Carole Maddox of "Crafts from the Master's Hands" are artist behind all of the playful Gnomes that have sprouted up all over our store. The North Georgia artists have incorporated natural materials in their work like the "Tree Gnomes" which have taken on a life of their own sprouting hats featuring the various military branches, college football teams, black leather hatted Biker Gnomes & more! We have a wide variety of Gnomes in the store, perfect for any occasion!
---
We hope these holiday guides have given you a great start to your seasonal shopping! If you need help, our store is located on the square in Downtown Ellijay. We're open 7 days a weeks, Monday – Friday 10 a.m. – 6 p.m., Saturday from 10 a.m. – 7 p.m. and Sunday 12 p.m. – 6 p.m.
We're wishing you and your family the best this holiday season!