Valentine's Day Dinner and Dance Party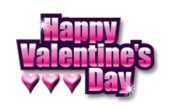 Celebrate Valentine's Day at a Dinner and Dance Party with the Kharisma Show Band on February 11, 2012 from 5:30 PM to 10 PM. The party gets started with a tasty 4 course meal being catered by the Ellijay's Main Street Catering Company. Once the band gets playing, you'll just feel the need to get up and dance! The Kharisma Show Band is a fun, interactive, highly entertaining group who performs a wide variety of music from the 1950's to the top hits of today.
The event will be held at the American Legion Dance Hall in Ellijay, Georgia. Dinner will be served from 5:30 PM to 6:45 PM and the band starts playing at 7 PM. Tickets are $30 per person. Call 706-698-1275 for more information.
American Legion Dance Hall
297 Legion Road
Ellijay, GA