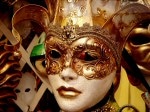 Celebrate Life with the 2012 Mardi Gras in the Mountains, a charity gala event. This spectacular event is being presented to you by Georgia Mountains Hospice, Ellijay and Jasper, Georgia Councils of the Knights of Columbus, and the Rotary Club of Jasper on February 18, 2012 from 6:30 PM to 11 PM. Enjoy an evening of fine dining, music, a silent auction, and the coronation of the 2012 King and Queen and Honor Court.
The celebration is being held at the Appalachian campus of the Chattahoochee Technical College in Jasper, Georgia. Tickets are $85 per person.
The nominees are as follows:
 Queen
Carolyn Hice Bruce – Gilmer County
Dawn Popadics – Pickens County
Melissa Lowrie – Dawson County
Dr. Jan Henriques – Cherokee County
King
Steve Purvis – Gilmer County
Dave Garner – Pickens County
Scott Yochum – Dawson County
Donnie Henriques – Cherokee County
You can visit Mardi Gras in the Mountains  to cast your votes, purchase your tickets, and get more information on this event.
Chattahoochee Technical College – Appalachian Campus
100 Campus Drive
Jasper, GA