Dancing Goats FolkFest 2018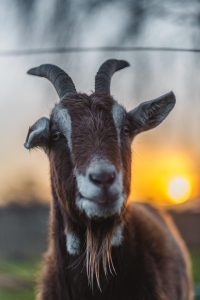 Every fall season, during the last weekend in September, Ellijay presents the Dancing Goats FolkFest.
It's a good old-fashioned mountain shindig featuring the heritage and cultural traditions of the area. You can expect to hear storytelling to the old-time music performed on dulcimers and banjos, as well as to see arts and crafts from local artisans using techniques handed down through the generations. There will also be good food and drinks. You can find a little of something for everyone. The celebration will be located on North Church Street and the adjoining boardwalk.
Parking, admission, and children's art activities will be free. So, mark your calendar for the weekend of September 29th-30th, round up your family and friends and we'll see you this fall at Dancing Goats FolkFest 2018!

For more information, email dancinggoatsfolkfest@gmail.com, or see their facebook page.